"Guess who's back!  Back again!"  No, it's not Slim Shady.  It's just the Hasseman Marketing crew attending another industry event on the lookout for cool ideas for your next branded merchandise needs.  The HMC gang recently attended the latest OPPA (Ohio Promotional Professionals Association) event and we came back with a few fun ideas to spice up your next merch campaign.
Here are 7 great branded merchandise ideas from the latest Sales Safari.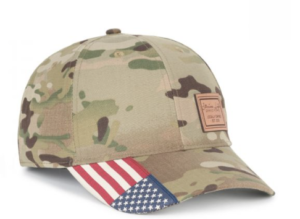 Multicam Cap with Flag
This new cap from our friends at Outdoor cap has a sleek look and a patriotic feel.  The Multicam Cap with Flag Visor is a perfect promotional cap for the outdoor enthusiast. This structured cap features a pro mid crown and back arch plus a tuck strap with slide closure to create the perfect fit. This hat also includes a woven label flag on the visor giving it a look any patriotic customer would love.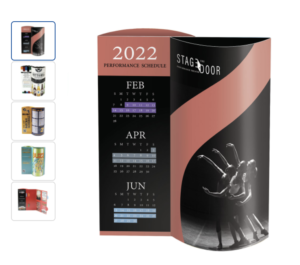 Custom Wave Table Tent
If you create a table tent, the purpose is to stand out…right?  "WAVE" 3-D custom 3-D table tents or calendars feature your branding and custom art printed on both sides PLUS the inside panels of the product—and at a low minimum of just 50 pieces. Printed on sturdy, smooth white cardstock.  The Wave design features two pop-out panels to feature images, pricing menus, calendars, and more. Great for restaurant or bar table tents or counter cards, bank counter displays, event save the dates, sports calendars, and more.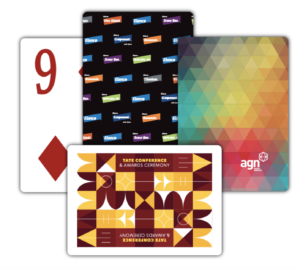 Custom Playing Cards
"Why gamble with another (company)?"  These custom playing cards feel like a fun branded merchandise idea that would be easy to build a campaign around.  Full-color process and poker size, the casino quality full custom design playing card deck allows for full creativity putting your logo in the spotlight.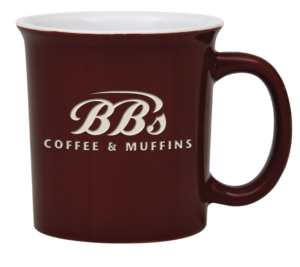 14 oz University Collection:  Deep Etch
When it comes to this amazing piece of drinkware, it's not just about the vessel.  It's about the imprint.  Don't get me wrong.  The ceramic mugs are beautiful.  But when you combine them with this elegant-looking deep etch, you create a branded merchandise keepsake.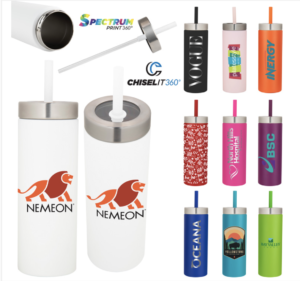 Coronado 22 oz Straw Tumbler
Can you say colorful?  Drink, sip, and seal. 22oz. Double-wall stainless steel tumbler. Copper lined 304-grade stainless steel inner. Tritan straw with silicone straw tip, and Tritan /stainless steel lid.  This one is fun and functional.
Boom Light Up 14W Waterproof Wireless Speaker
Get ready to light up the party! The Boom Light Up 14W Waterproof Wireless Speaker features two 7w speakers with rainbow light changing colors along with a music beat. Built-in 4000mah lithium battery.  We got a chance to listen to this, and if you are a speaker snob, this is the one for you!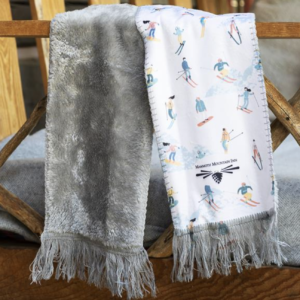 Sublimated Sherpa Scarf
If an item can whisper both "luxury" and "value" at the same time, this one does!  Not only does this have an incredibly soft feel, but this Sherpa Scarf also offers edge to edge sublimated full-color imprint.  And it doesn't break the bank!
So there are 7 great branded merchandise ideas from the latest OPPA Sales Safari event!  If you want to discuss any of these items, or if you need some other merch to rock your next campaign, please let us know!
Hasseman Marketing is your one-stop marketing shop.  We work hard to "Deliver #MarketingJoy to you.  If you want to make sure you never miss an update, now is a great time to become a VIP.  Sign up to be "on the list" here.