Take your Marketing career to the next level.
With Hasseman Marketing, you can take your career to the next level. Audiences are evolving at an ever-increasing pace. Attention spans are shorter and more difficult to hold. Breaking through the din of marketing noise to reach your market is laborious at best, and impossible at worst.
You have the knowledge, the drive, and the expertise to sell promotional products – but you're missing something. You're missing a partner that not only has decades of promotional products experience, but also offers a complete suite of complimentary products that truly enables you to be a solver of marketing problems.
Work at a true Integrated Marketing Firm
Achieve Financial Success
Present ideas that engage your clients
Your efforts are Supported & Rewarded
Generate daily content marketing
Discover Our Work Culture
We Want You on Our Team.
At Hasseman Marketing, we empower all our associates with all of the above….and then some. So, if you've even hesitated to answer yes to any of these questions, you owe it to yourself to have a confidential phone call with the owner of Hasseman Marketing, Kirby Hasseman.
Kirby encourages you to come armed and ready to ask tough questions and he commits to giving you honest answers. Kirby can be reached via the following methods:
Fully Immersed Marketing Experience
Grow as a Marketing Professional
Become Part of a Recognized industry leader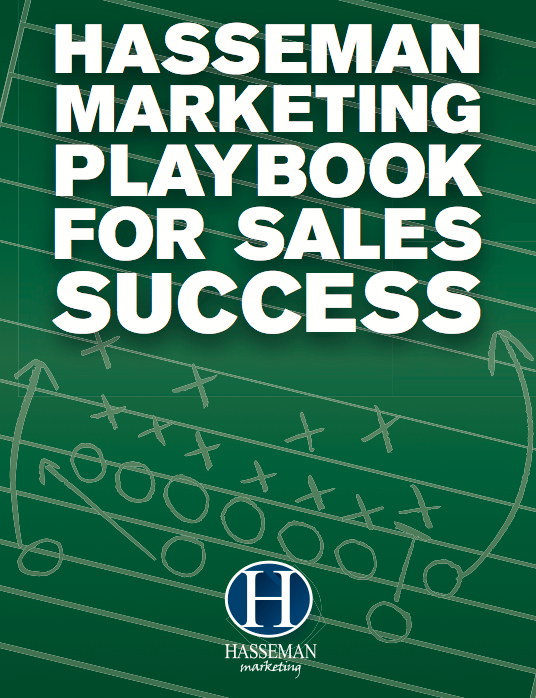 Download The Hasseman Marketing Sales Playbook
Careers are made with bold moves.
Bold moves are made by taking the first initial step.
The first step to enhancing your sales career is Hasseman Marketing.