You'll waste money trying lots of ideas that never work for you.
You'll look unprofessional.
You'll find yourself overwhelmed with millions of promotional products to choose from.
You'll never have has much influence nor make as much money as you deserve.
Do you know how most organizations struggle to market themselves effectively?  They throw a lot of things at the wall but never know what sticks.  At Hasseman Marketing we help fix that.  We work with clients to identify their target customer…and help them create marketing campaigns to reach them right where they are!
Targeted Marketing is an essential element for any business to thrive in today's marketplace. The success of a business depends on how effectively it reaches its target audience and how it positions itself as the go-to solution for the audience's needs. It's not a solution that works for everyone. It only works to reach exactly the right type of person. Your customer.
Let's Talk
Tell us what you want to market and why.
We'll Work
We will present you with tailored solutions to choose from.
You'll Succeed
Get real results on budget that meet your goals.
Just Some of the Clients That Have Discovered Marketing Joy Working With Our Team







At Hasseman Marketing we know you are the kind of people who want to stop wasting time and money trying to figure out marketing.  In order to be that way, you need a marketing team of specialists.
The problem is you can't afford five or more employees, which makes you feel overwhelmed and like it's up to you now.  We believe you deserve to do what it is you actually signed up to do.
From digital marketing services, marketing consulting, video production, and even killer branded merch programs to help you build your tribe, we have the team and the tools to help organizations like yours create marketing that is on TARGET.
So let's talk about your marketing challenge so you can stop trying to be a marketer and get back to doing the things that bring you joy.  In other words, let us Deliver You, Marketing Joy.
Marketing Resources and More From Our Blog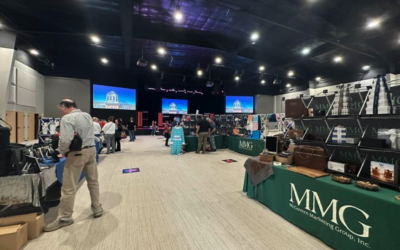 Every year we welcome some of our very best suppliers to join us in Coshocton, Ohio for our annual Customer Trade Show.  The show this year was amazing!  But we understand that not every person can make it the day of the show.  Life gets busy.  So we did some of the...