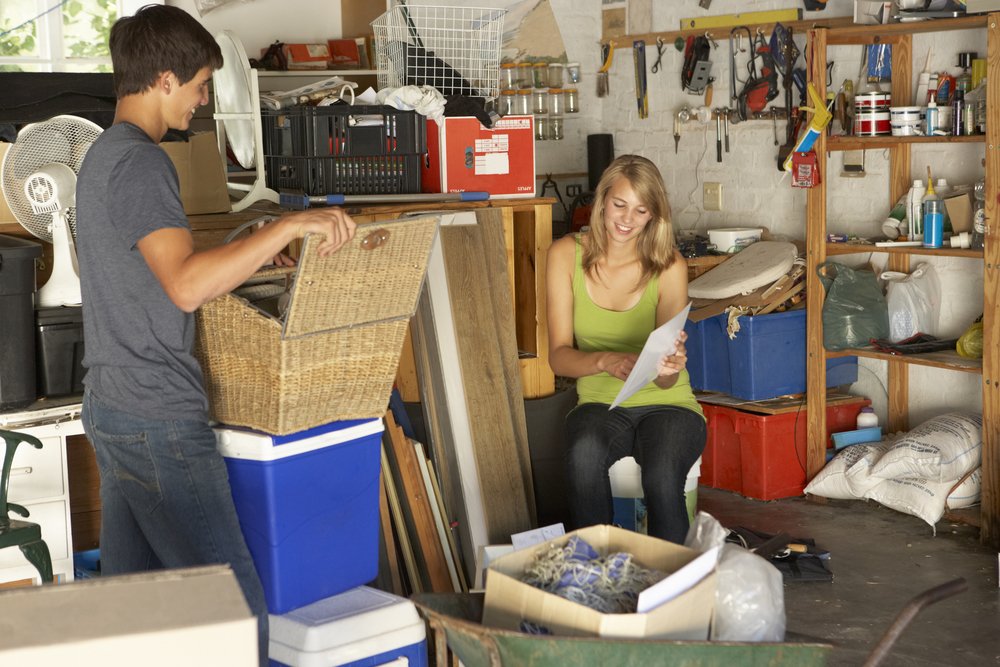 It happens to everyone at some point.  Well, I can certainly say it happens to me.
Our work life gets more and more hectic.  We have travel commitments.  We have meetings.  We have projects.  Then one day we walk into our office (or work space) and it looks like a bomb has gone off.  Though there might have been a system of organization at the beginning, now it just looks like stacks of papers all over the place.  The office is a complete mess.
When this happens to me, I struggle to think.
My mind is constantly being distracted by this pile and that pile.  I see trails of unfinished projects and ideas…and I struggle to focus on the task at hand.  When I realize this, in my office, it usually means it's time for a purge.  Regardless of how busy I am, it usually pays me to take the time to clean up.  Not only do I get my focus back (at least a little), but I usually unearth some projects that I am excited to work on again.
This time of year can be like that.  May is not only the season of spring.  It's also the time of softball season, piano recitals, dance, and this year, graduation parties.  Every weekend is filled with the parties of excited graduating seniors and many other activities.  These are all good and important and fun events.  But just like the cluttered desk, sometimes it's hard to keep it all straight.
And just for good measure, we decided to host an Open House at Hasseman Marketing tomorrow night!
No…I don't mean it's time to purge.  Though sometimes if feels like it would be easier to move away in May, that's not the answer.  Just as in the case with my office, it's about getting back to basics.  Usually it helps to get all of these events on one piece of paper (or calendar).
"The brain is a great place for coming up with ideas.  It's not a great place to store them."
Getting all of these events out of your brain and onto a calendar will not make May less hectic.  But it might help you to enjoy the moment just a bit more.
Make sure you never miss an update.  Sign up for our VIP newsletter here.