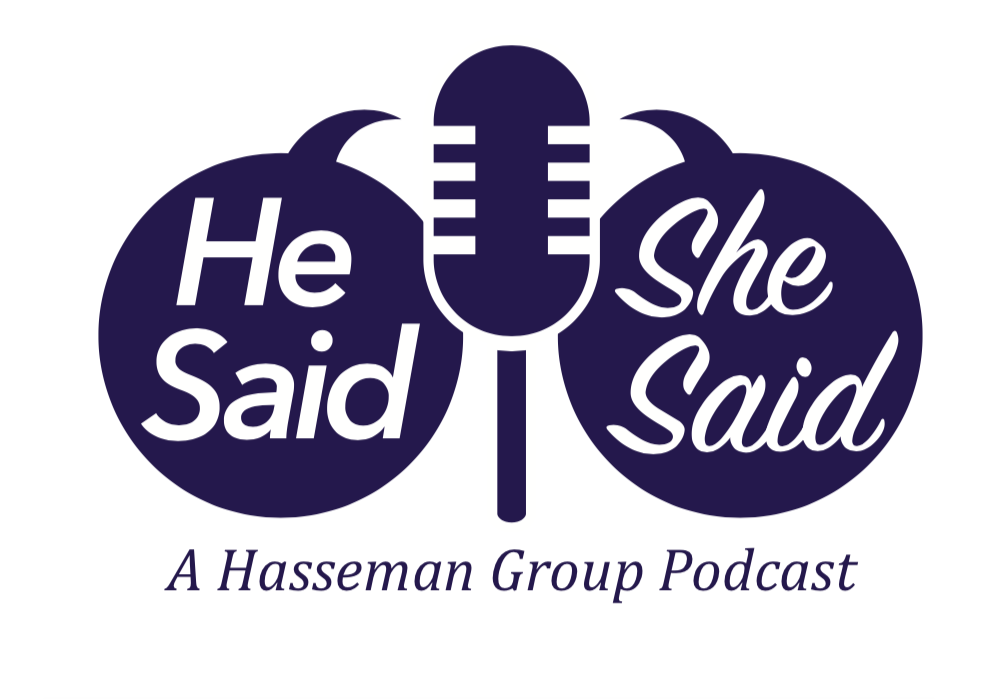 It's time for the 8th episode of the He Said/She Said Podcast with Hasseman Marketing!  This podcast is designed to give an inside look at being married and being entrepreneurs and the projects we are working on and the challenges we are facing!    We talk about business, family, community and more. So listen in and let us know what you think!
On this episode we talk about…
Trending Topic
This week Kirby and Amy talk about the month of May.  When it comes to running a business and having a family, they find that May is a tough time of year.  There are some many activities going on and wrapping up, it's difficult to make it to everything.  They talk about what they do when they feel like they are disappointing people.
Weekly Whirlwind
This leads nicely into the whirlwind this week.  May also brings graduation parties, an Open House for HMC and more.  But Kirby and Amy discuss how sometimes, that is exactly what you need to get projects done.  The house always gets cleaned when company is coming over, right?
Lesson In Life
The goal of the lesson in life is just to provide a bit more value on the podcast.  This time Kirby and Amy talk about what to do when you are dreading a project.  We all have times when a project is overwhelming.  How do you tackle it?  Who is better at this?  Find out on the podcast!
Shout Outs
Each week we want to give a shout out to an organization or an individual doing good work.  This week Kirby gives his shout out to teachers!  It's a tough time of year to keep the attention of students.  Thanks for keeping up the good fight teachers.  And Amy's shout out this week is to the Imagination Library.  This great program, started by Dolly Parton, gives out books to kids from 0-5.  Coshocton County United Way is celebrating giving out their 100,000 book!  Seriously cool stuff.
So that's a wrap!  We will be back…and we will continue to improve.  Any feedback will be welcome as we try to provide you value!  If you want to subscribe you can do that where you normally get podcasts…or you can head here to follow on Soundcloud.
Thanks so much for listening!  If you have any topics you want Kirby and Amy to cover, please comment and let us know!  Oh…and if you like this content, check out this page where you can find all of the content we create!