No matter what business you are in, you need to promote yourself if you want to succeed.  As Henry Ford famously said, "A man who stops advertising to save money is like a man who stops a clock to save time."  We all need to let our prospects and customers know that we are here to serve them.  But you can still do that responsibly.  There is a growing number of products in the marketing space that have an eco-friendly component.  That way you can promote your business…and do good while you are doing it.
Skylar Hasseman helped us find our favorite pieces of branded merchandise that are eco-friendly.  Let's take a look!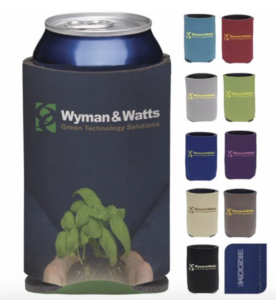 Koozie® Collapsible Eco Can Kooler
This is a staple of the branded merchandise world.  Check out this product if you want to make parties more eco-friendly…one beverage at a time!  Click here to learn more.

Wood Bottle Opener
Portable and pretty, this custom engraved wooden bottle opener is ready to travel. Its slim 7″ profile makes carrying it in a pocket or purse a breeze, while the metal jaw easily pries open drinks. Perfect for breweries, executives, barbecues, and more.  Oh…and did we mention you can get one?  Click here to learn more.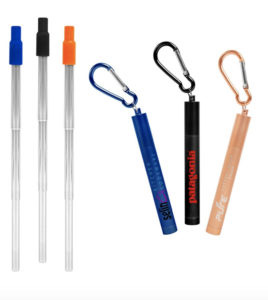 Eco-Friendly Reusable Stainless-Steel Straw In An Anodized Travel Container With Carabiner Clip And Cleaning Brush
You are contributing to the 8 million tons of global plastic waste (yearly) every time you order a drink that comes with a straw. And do you know how many straws Americans use in a single day?  About 500 million!  In view of the staggering figures, it's easy to figure out how big of an impact we can make just by making small changes to our habits and actions.  Click here to learn more.

Budget Balm
This Budget Balm provides promotional value without breaking the bank. It is made using petroleum, mineral oil, coconut oil, paraffin wax, and ozokerite wax.  It's also Vegan and Made in the USA.  There is a lot to love about it and you can find more information here.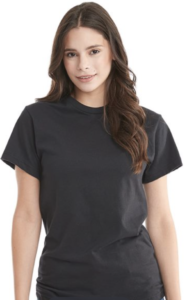 Next Level – Eco Heavyweight Tee
You want a really cool t-shirt to promote your brand…but you want to feel good about it.  Right?  This might be your answer.  This t-shirt from Next Level is made of approximately 4 recycled RPET bottles per shirt.  Learn more here.
And friends…this is just the beginning.  If you want to create a promotion that not only creates attention for your brand but also does some good in the world…we can help.  If you want to order one of these awesome products right away…click here to make it happen!
Sign up to become one of our VIPs.  When you do you will get one email per week talking about the big ideas that can help you move your business forward.  Sign up here.