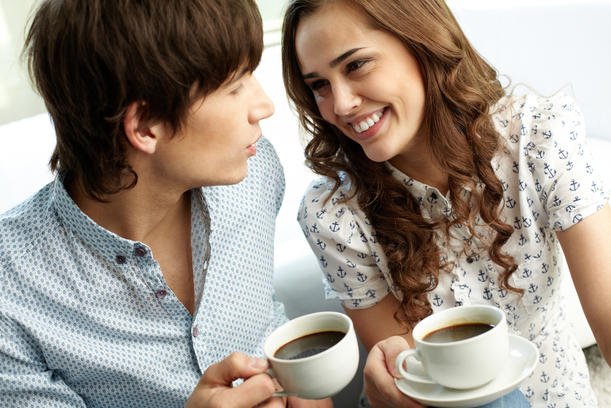 Recent data shows that 54% of Americans drink coffee every day.  That's a big number.  In addition, their average consumption is around 3 8 ounce cups per day.  Therefore, American coffee drinkers consume around 382 millions cups of joe per day.
Where some see big numbers, I see opportunity!
So how do you reach those folks (more than half) of Americans) right where they are?  Here are a few products to target them while they get "their fix."
Sure Grip Cup Sleeve:  As a coffee drinker, I can tell you that grabbing a paper cup of coffee can be down right painful!  It's hard to drink and hard to hold…which makes it a very real possiblity to spill!  No good.  So here is the Sure Grip Cup Sleeve.  It goes around most any size cup to keep the burnt fingers to a minimum!
Absorbent Stone Car Coaster Set:  No matter how hard you try, sometimes you spill.  So keep that from becoming a giant, sticky mess in the car with these cool items.  The fit in most car cup holders and help to keep the mess to a minimum…and your brand front and center.
Multi Use Measuring Spoon:  The best promo items are ones you use every day.  I use this to make my pot of coffee every morning!  This Multi Use Measuring Spoon has a pretty low price point and is very functional for the coffee maker!
14 oz Persona Vacuum Tumbler:  Anyone that commutes to work will LOVE this tumbler.  This will keep your coffee hot for hours so you can continue to enjoy your coffee long after most people have dumped theirs out.  This will be come your customer's favorite coffee cup for on the go.
Offero Ceramic Mug:  This if for your lover of gourmet coffee (specifically the smell!).  The offero is designed with a low front and higher back to the mug so you can really be surrounded by the smell of your coffee.  Very cool!  If you want people to really enjoy their coffee (or the coffee you sell) this is the mug for you! The coffee drinking audience in the United States is huge.  So make sure you consider the best way to reach them.  These are a great way to start! Hasseman Marketing is a promotional products distributor and full service marketing company that is the world leader on Delivering Marketing Joy!