At Hasseman Marketing, we are proud of the team that helps us "Deliver Marketing Joy" each and every day.  So we wanted to introduce you to some of our peeps with our series we call "Brand-ecdotes."  Today we get to meet Jay Sabine.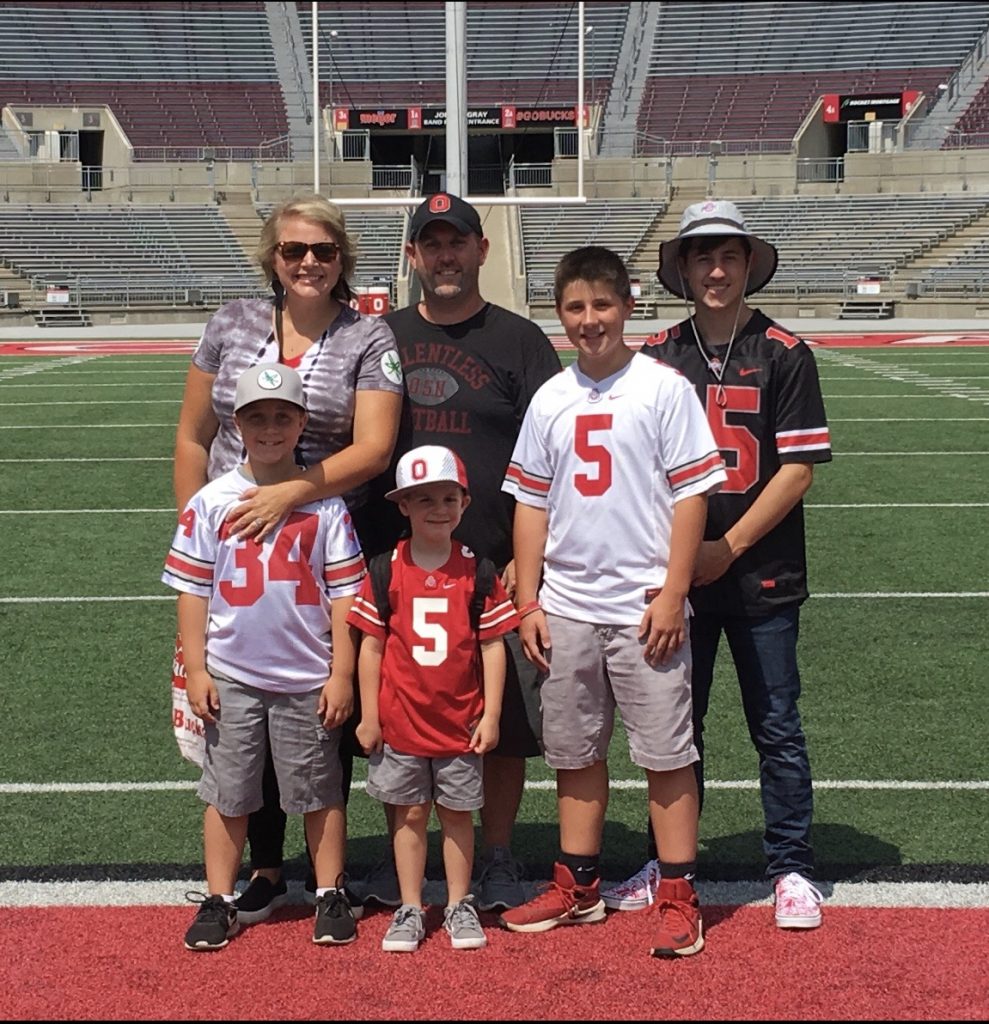 What is something fun that not everyone knows about you?
There's always music playing in my life!   In the background at home, or blasting from the speakers in the car (with the windows down of course), through headsets as I work in the yard, or my favorite – sitting around a fire with my family having "dance offs" and seeing who can "sing" the next lyric. I was lucky enough to be raised on the classics, so I am doing my best to continue that and share my love for a "great song" with my boys – as often as possible.
What is your all-time favorite Promotional Product and why?
Simple answer: the one that works best for the client's agenda. My responsibility is to try to learn as much as possible about their campaign and then provide suggestions & ideas for them. Most clients already know what they're looking for (hopefully),but more importantly they're searching for a trusted partner to provide reliable products within their budget. Each opportunity generates it's own list of best product solutions.
What is the current product you use all the time?
I'm a big Lip Balm & Hand Sanitizer guy!  I usually have both either in my car, house, bag or with me in my pockets. (I cannot go without lip balm – it just doesn't feel right.) For promotional use: I think both are great trade show hand outs and sales call leave behind items. With custom label options you can create seasonal campaigns to keep your current message top of mind and mix up your rotation of products – leading to more impressions at an extremely competitive cost.
What is a company or brand that you admire and why?
Michael Jordan… Mars Blackmon… late 80's/early 90's… Black & White media… "It's Gotta Be The Shoes!" The launch of Nike Air Jordan! It forever changed sports, clothing, marketing, etc.… and still competes today with brands born from this campaign.
What is your favorite part of "Delivering Marketing Joy?"
The evolution of the partnership. I appreciate the client that values promotional products, but hasn't yet utilized all the benefits in their marketing strategies. Working in support of them, providing answers, taking one burden off their plate and delivering results to meet the expectations. The success of the collaboration isn't judged until the next opportunity or re-order is presented and the cycle begins again.
If you want to learn more about us and the Hasseman Marketing team, check out our About Us page here!  And…you can always become one of our VIP's.  Just sign up for our VIP newsletter here.