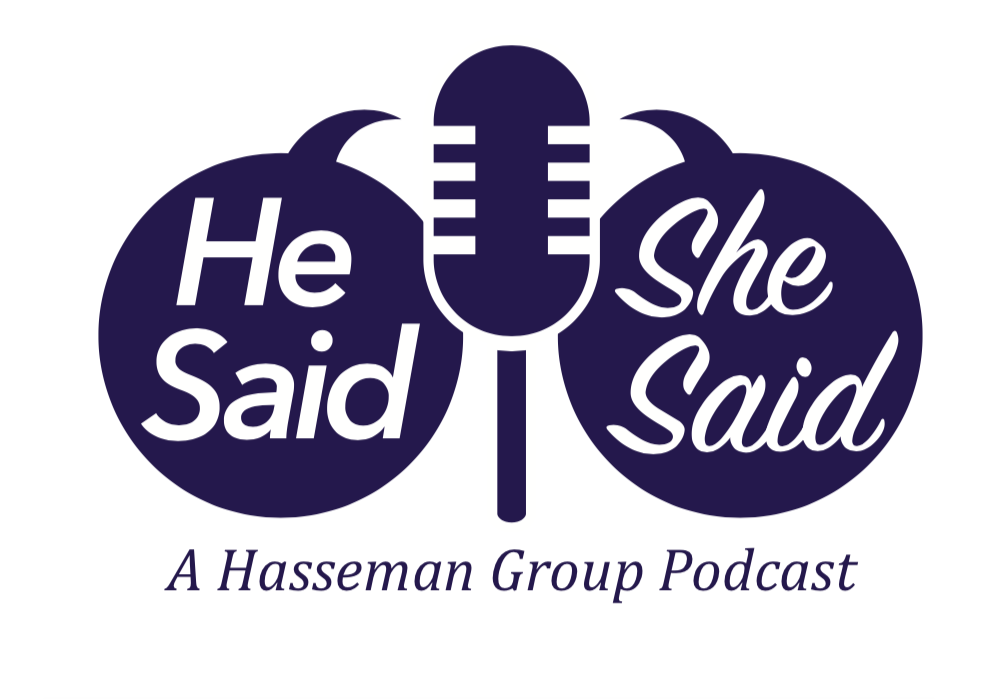 It's time for the 10th episode of the He Said/She Said Podcast with Hasseman Marketing!  This podcast is designed to give an inside look at being married and being entrepreneurs and the projects we are working on and the challenges we are facing!    We talk about business, family, community and more. So listen in and let us know what you think!
On this episode we talk about…
Trending Topic
This week Kirby and Amy talk Tariffs.  While this may not seem like a fun topic (it's not) it is important.  They talk about how the Tariffs will affect your marketing budget and how to work around them.  We even reference this post about 5 cool promotional products that are Made in the USA.  
Weekly Whirlwind
This week in the Weekly Whirlwind, Amy talks about graduation season and trying to finish up with the Ohio Historic Tax Credit project.  Kirby takes the time to realize how important each member of the Hasseman Marketing team is.  When people take time off, it changes the dynamic of the office.
Question From The Audience
This week Kirby and Amy answer this question:  "If you could go back and give yourself advice as a wedding present, what advice would you give?"  It gets a little deep!  You just have to listen for yourself.
Lesson In Life
The goal of the lesson in life is just to provide a bit more value on the podcast.  The message this week is simple…don't wait.  Don't wait for permission.   Don't wait for the perfect time.  If you have a goal, go after it.
Shout Outs
Each week we want to give a shout out to an organization or an individual doing good work.  This week Kirby gives his shout out to the Coshocton County Beacon.  This weekly newspaper does a great job of highlighting the good that is going on in the community.  It's refreshing.  Amy talks about the Coshocton and River View Baccalaureate ceremony this past weekend.  It was a great event with multiple organizations working together.  Also the speaker, Todd Gongwer (author of Lead…For God's Sake) was terrific!
So that's a wrap!  We will be back…and we will continue to improve.  Any feedback will be welcome as we try to provide you value!  If you want to subscribe you can do that where you normally get podcasts…or you can head here to follow on Soundcloud.
Thanks so much for listening!  If you have any topics you want Kirby and Amy to cover, please comment and let us know!  Oh…and if you like this content, check out this page where you can find all of the content we create!