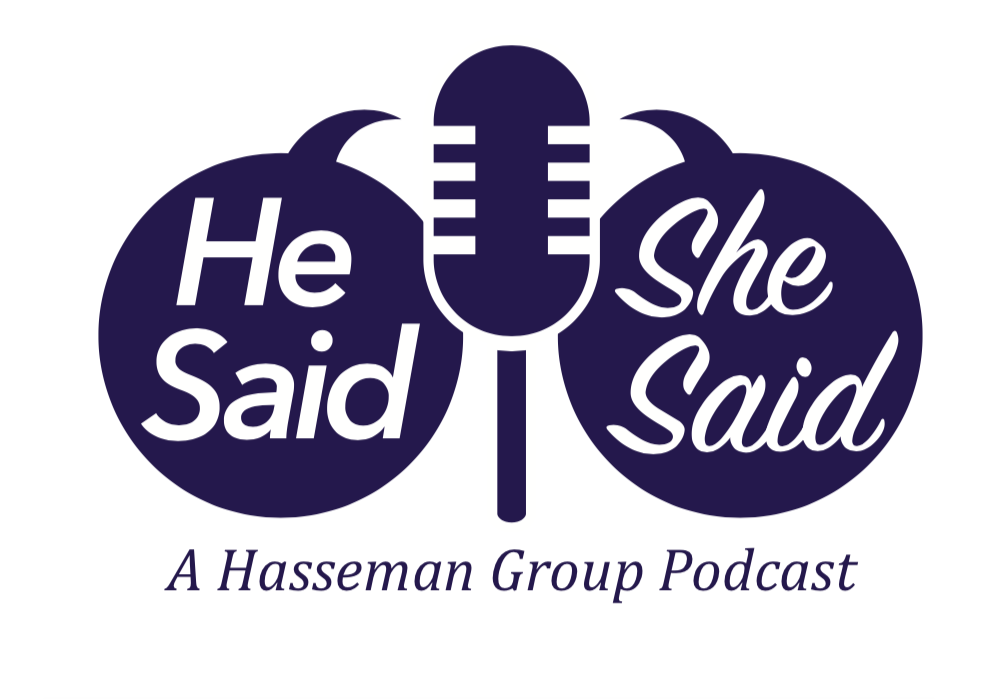 It's time for Episode 22 of the He Said/She Said Podcast with Hasseman Marketing!  This podcast is designed to give an inside look at being married and being entrepreneurs and the projects we are working on and the challenges we are facing!    We talk about business, family, community and more. So listen in and let us know what you think!
On this episode we talk about…
Trending Topic
This week Kirby and Amy talk about the reason you should (and should not) buy local.  It's not a moral obligation.  Amy tells the story of an example when buying local simply can give better service.  Listen in and give us your thoughts!
Weekly Whirlwind
This week in the Weekly Whirlwind Amy talks about the progress (and some lack of progress) at the building project and what has been really stressing her out over the last week or so!
Lesson In Life
This week Kirby and Amy discuss the idea of communication.  Most leaders think they are good communicators.  Most employees think communication is bad.  What is the disconnect?  Kirby and Amy dig into the concept of "over-communicating."  Is that a thing?
Shout Outs
Each week we want to give a shout out to an organization or an individual doing good work.  This week Amy talks about the heroes of this time of year…teachers!  Most of our kids are heading back to school…so big shout out to those that are working with them every day.  Kirby gives a shout out to his buddy Bill Petrie.  Bill has been hard at work on a new program called PromoMBA, and Kirby points out the big difference between ideas and execution.
So that's a wrap!  Thanks for listening to Episode 22 of the He Said She Said Podcast!   Any feedback will be welcome as we try to provide you value!  If you want to subscribe you can do that where you normally get podcasts…or you can head here to follow on Soundcloud.
Thanks so much for listening!  If you have any topics you want Kirby and Amy to cover, please comment and let us know!  Oh…and if you like this content, check out this page where you can find all of the content we create!