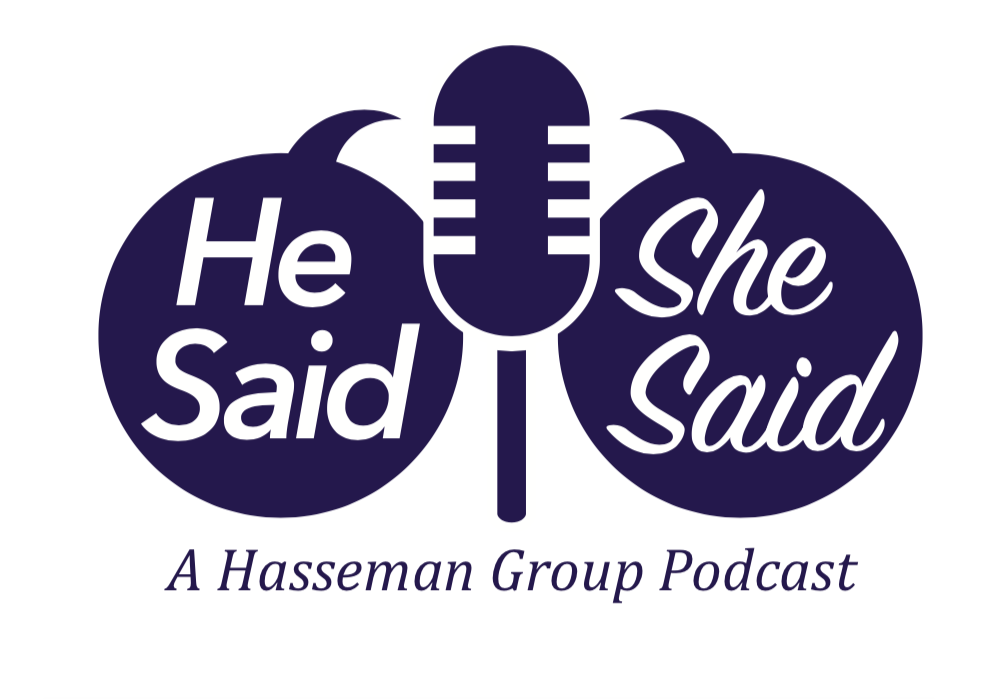 It's time for Episode 23 of the He Said/She Said Podcast with Hasseman Marketing!  This podcast is designed to give an inside look at being married and being entrepreneurs and the projects we are working on and the challenges we are facing!    We talk about business, family, community and more. So listen in and let us know what you think!
On this episode we talk about…
Trending Topic
This week Kirby and Amy talk about getting ready to go out of the office.  Are they organized?  Is it organized chaos?  Or will they be packing at the last minute?  They talk about that here.
Weekly Whirlwind
This week in the Weekly Whirlwind they talk about getting back in the office after a short week and adding in the stress of leaving soon.  In addition, as you will hear, they will be taking the next week or so off to unplug.  Don't worry…they will be back!
Lesson In Life
This week in the "lesson in life" Kirby talks about the idea that sometimes you need to think on something before you unload.  He also has a blog about it here.  Kirby and Amy chat about those times when the best thing is to not say anything at all.
Shout Outs
Each week we want to give a shout out to an organization or an individual doing good work.  This week Amy talks about all of those lineman and volunteers that are getting ready to head into harms way to help with the victims of Hurricane Dorian.  Those people who take their time and risk their own safety remind us that humans are good.  Thank you!
So that's a wrap!  Thanks for listening to Episode 23 of the He Said She Said Podcast!   Any feedback will be welcome as we try to provide you value!  If you want to subscribe you can do that where you normally get podcasts…or you can head here to follow on Soundcloud.
Thanks so much for listening!  If you have any topics you want Kirby and Amy to cover, please comment and let us know!  Oh…and if you like this content, check out this page where you can find all of the content we create!