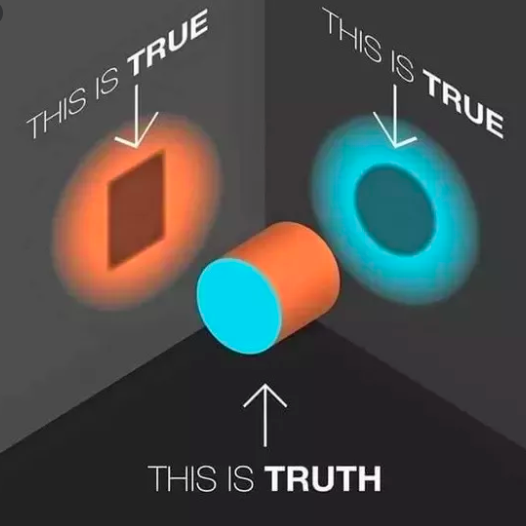 I am often fascinated how two people can view the same thing and have two (often viscerally) different reactions to it.
For example, the book 7 Habits of Highly Effective People is a classic personal development book.  It's well respected, and selfishly, it made a huge difference in my life.  So when I went to find the reviews on Audible for this classic, it was amazing to me that it had 599 1 star reviews!  These people not only did not love the book (as I did) but went out of their way to tell everyone that they should not read (or listen to) it.
You see the same thing in the development of communities.  As I talk about in this video, people can look at the same exact project and view it totally differently.  Is it progress?  Is it a mess?  Is it investment or is it another step back?  What you see is often entirely up to your perspective.
That brings us to Election Day.
Today is Election Day across the country, and millions of people that view the world differently will head to the polls to vote.  We have people from different religions, ethnicity, genders, and political affiliations heading to make their voices heard.  And while we often focus on the frustration and vitriol of the whole process, I do love that we each get the right to make our voice heard.  It's a true blessing.
So here are two quick thoughts as we head to vote…
Action > Keyboard Activism
The lead up to any Election cycle can be tough.  We have voices from both sides shouting as loudly as they can to get their voices heard.  It's annoying, for sure, but it's their right.  But all of that huffing and puffing mean very little if you don't put that voice into action.  If you want to have a "real voice," you need to vote.  Put down your phone and go do that.
Be Respectful
We all have our windows that we view the world from.  Our reality is not the only reality (as hard as that is to comprehend).  Some people love the movie "The Princess Bride" and some people don't.  So if we can agree on something as simple as that (you are wrong if you don't like it), then of course we might have differing views on the greater world around us.  Just remember that every debate should not create a new enemy.  Oh, and no one has ever changed their mind after being insulted.
It Will All Be Okay
Finally, just know that tomorrow this will be over and it will all be okay.  So much of the messaging is created around telling you the worst case scenario of every outcome.  But tomorrow, the sun will come up and it will be up to the rest of us to get to work…and make the world better.
Let's start that work today.
Make sure you never miss an update.  Our blog page is here and we have lots of content to educate and inspire.