Video Marketing is one of the most effective and engaging ways that you can communicate with your audience. As technology has advanced, it has become more and more simple to create video content.  However, there are many mistakes that you can make when deciding to pull out your camera to shoot a quick video.  This post will only focus on 3 things that, in my opinion, can have a huge impact on the quality of your video. But, don't fret, they are also some of the easiest to remedy.
1. Shaky Footage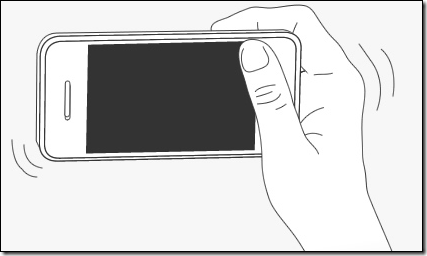 No one wants to watch a video that looks like it was shot by a hyper dog that just heard the door bell ring.  One super easy way to fix this one is to invest in a tripod and use it.  It doesn't have to be expensive.  There are many options that you can find that will work great for under $25-30.  If you plan on doing movements such as Panning and Tilting and you want them to be smooth, then look into getting one with a video head.  (You will pay more for these but they are worth every penny when you are trying to get your shots to look as professional as possible.) If you are shooting hand-held. I.E. you have no tripod or you are doing something spur of the moment with your cell phone. Make sure that you are as steady as possible.**PRO  TIP:  Hold the phone with both hands, tuck your elbows into your ribs and stay locked into that position.  Also remember, try to never be zoomed in when you are going hand held if you can help it.  Nothing will make a video shaky more than zooming in and shooting hand held.  This only accentuates the movements and makes everything look like you are shooting a Mad Max Fury Road chase scene.
2.  Shooting in Portrait Mode
This is one of my biggest pet peeves.  A simple turn of your phone onto it's side will make a much better video.

You are holding your phone with both hands with your elbows tucked in after all right? (See Above.)  So you should be using the example on the right.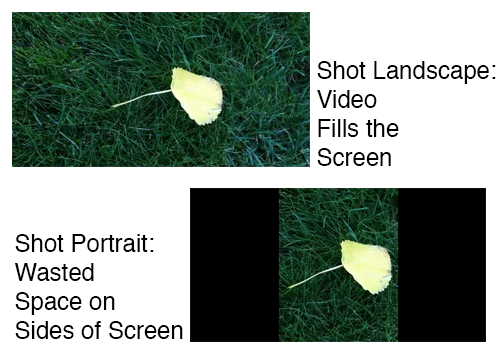 Black bars on the sides of your video are unacceptable and make you look amateur.  It's a simple fix.  Turn your phone on it's side before you click record.
3. Bad Sound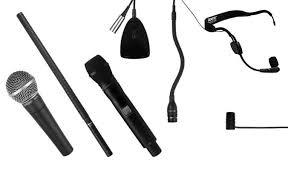 Another easy fix, but if you don't think ahead about it can ruin your video.  Be aware of your surroundings.  Is it really windy outside where you are shooting?  If so maybe go inside or go behind a building or something that can block that wind.  Are you standing too far away so that the audio is not being picked up by your microphone?  There are many things to consider when shooting.  If you want to up your chances of getting better audio, invest in a microphone that is well suited for the type of shooting you plan to do. There are many options that I won't go into, but in general if you are using an external microphone; it is probably better than the one built into your camera.
Of course, if you want our help, you can head here to find out how we can create professional video for your or your organization.
Want more great content like this?  Sign up for our VIP list!  Get access to our weekly content and special deals…by simply going here!  Sign up today!