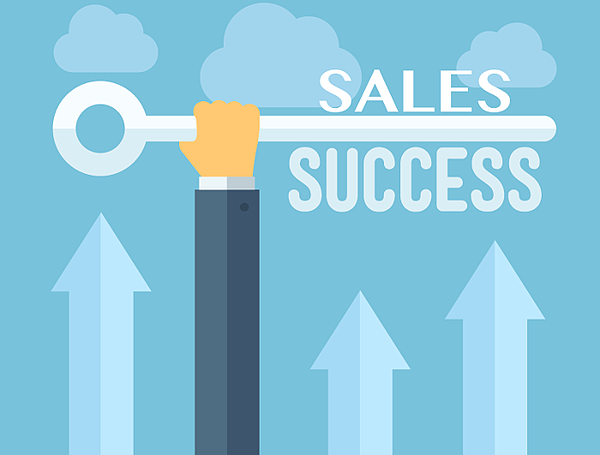 In one way or another, we are all in sales.
You might be tasked with convincing your boss to chase your idea.  Or you might be out in the field, doing door to door sales.  Either way, we all have to sell (or persuade) people every day.  With that in mind, it makes sense to get better at sales…especially if it's your job to drive the top line in a business.
So here are 5 blog posts designed to help salespeople grow.
3 Reasons To Focus on Long Term Sales Success:  When you are in sales, it's easy to focus on the short term.  We need to "make the sale" to put money in our pocket.  But focusing on short term in sales rarely creates long term success.  Here are 3 reasons to focus on the long term.
The Best Sales Strategy:  Sometimes the best sales strategy is not to be in sales at all.  Just be a human.  Read more here.
3 Good Things From "Seeing the People:"  One of my first mentors in sales told me "When in doubt, go see the people."  With new technology and tools, we sometimes lose sight of that foundational principle.  But there are 3 good things that happen when you get in front of your customers.  Learn what they are here.
20 Great Questions To Ask:  I love this one.  We are always told that we need to be a better listener.  So how do you do it?  One great way to be a better listener is to ask better questions.  Here are 20 questions that are sure to get your customers and prospects talking.
Just One More:  Sometimes the secret to success is simple…but not easy.  Here is your motivation today to do "Just One More."  Read now.
And with that in mind, let me throw this bonus blog post in as "just one more."
Selling To Someone Who Doesn't Want To Buy:  I get this question all the time.  What do I do if the prospect does not want to buy?  What if they already have a vendor?  Here is a post that tells you want to do when you run into someone who does not want to buy.  
So I hope these posts will help to motivate and inspire you to sell more effectively.  If you want to learn more about Hasseman Marketing, you can check out our About Us page here.  And if you want to catch every piece of content, sign up for our VIP list here.