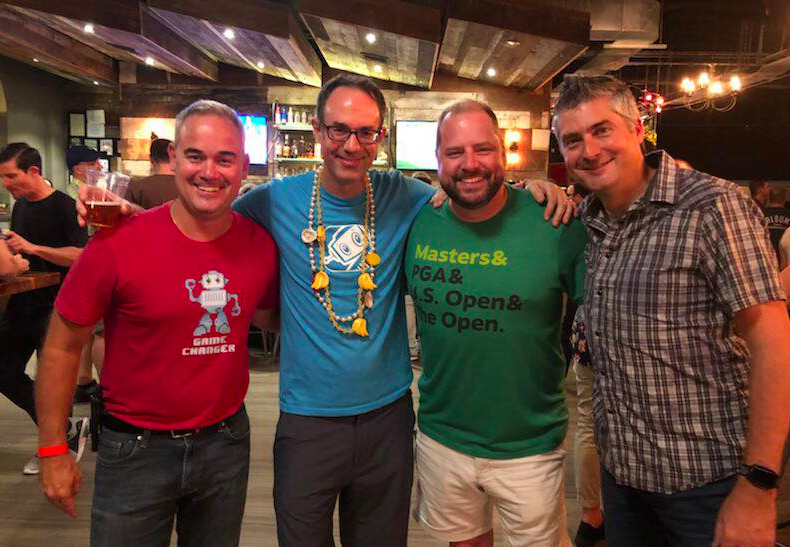 I love to go to educational events.  Whether in or out of my own industry, I enjoy digging in and getting new ideas…and getting inspired.  So this week, when the Commonsku gang put on their 2nd Annual SkuCamp event, I was in my element!
Skucamp was a 2 day intensive event designed to entertain and inspire entrepreneurs in the Promotional Products business.   I know the goal was to provide great education and networking opportunities.  I know their goal was to have a packed house, with a cool vibe and an awesome environment.  That's every event's goal, right?  But the culture of people around this event might be it's real special sauce.
The Commonsku team has created a sandbox where some amazing industry pros want to come and play.   But what did I learn?  The answer is…a lot.
Here are just a few key takeaways from #Skucamp2018. 
There is no "one way" to do it
There are many people doing really cool things in our industry that gathered at Skucamp.  But it was amazing how different each business and business approach is.  Some people were super focused on e-commerce.  Some business owners had no interest in that.  Some businesses were diverse and some were niche.  There is not one formula that leads you to success.
Vulnerability is cool
You never learn anything (or at least anything good) when you think you know everything.  Skucamp was a place where a lot of really smart people admitted that they didn't know everything.  It wasn't a weakness.  It was a strength.
You Grow By Saying No
You don't have to be for everyone.  I talked about that here.  Opening speaker Mike Michaelwicz talked about this in his opening talk.  He discussed the idea that you don't need to be for everyone…in fact that might be a bad thing!
Bring A Big Idea
I love this concept from speaker Caryn Kopp.  She had a great session about getting the door open to companies and opportunities you wanted.  But this simple idea really resonated with me.  If you are meeting with a client, bring one BIG idea that could be huge for them and you.  Are you doing that consistently?  When I asked myself that honest question, the answer was "no."
Nice People Finish First
In a world where we are under a constant barrage of negative, it was a wonderful reminder that good people are out there doing amazing things.  One of my biggest takeaways was just that…good people are doing great.  You don't have to be a jerk.  You might not be perfect (I know I am not).  But you can be a good person and grow an amazing business.
Finally, it was a true privilege to get the opportunity to speak with my buddy Bill Petrie about the power and importance of Content Marketing.  Thanks to the gang at Commonsku for having us…and thanks to Bill for making me look better than I deserve.
Make sure you never miss an update!  Sign up for our VIP newsletter here.  We are creating new content every day.  It's a lot.  Once a week we email you a list of all of it one place.  Oh…and if you head to our blog  each day, you can find new content there as well.