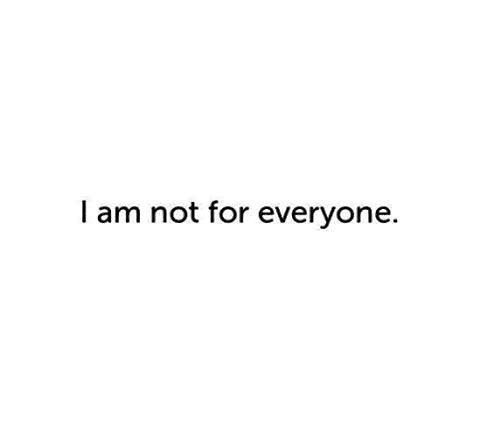 Some people just don't like me.  I am not for everybody.
I was having this conversation yesterday with Josh in my office.  It's a reality that everyone faces.  No matter how hard I try to be a good person, or how much I want everyone to like me, it's not going to work.
Some people have good reason not to like me.  I might have done them wrong.  I am not perfect.   Some people have have heard something about me that they don't like.  Maybe from the group above.   Some people just don't like my face.
For whatever the reason, not everyone will like me.  And that's ok.  I am not for everyone.
The same is true of your organization.  No matter how hard you work to take care of each and every customer, some people will not like you.  Because despite of your best efforts, there will be times when things go wrong.  You (or your organization) might mess up and frustrate a customer.  You won't mean to…but it will happen.  Those people might tell a few friends…so they won't like you either.  And some people will decide they don't like your logo (your face).
But here's the good news.  You don't need everyone to like you.   Because if you are working hard and showing up every day, you will find people that LOVE you.  You will uncover people that are fired up about your services (and you) and are excited to tell others about them!  They will have a great experience.  They will tell their friends.  And they will love your face!
This is the group you (and I) need to focus on.  We need to spend all of our time, money and energy on this set of people.  They are the ones that we can build a business (and a happy life) on.  This is also the group we can best serve.
This sentence can either frustrate you or set you free.   I am not for everyone.
This content is not for everyone either.  But if it's for you, sign up for our VIP newsletter here.  We will make sure you never miss an update.  Oh…and if you want to shop online, click here to get started.