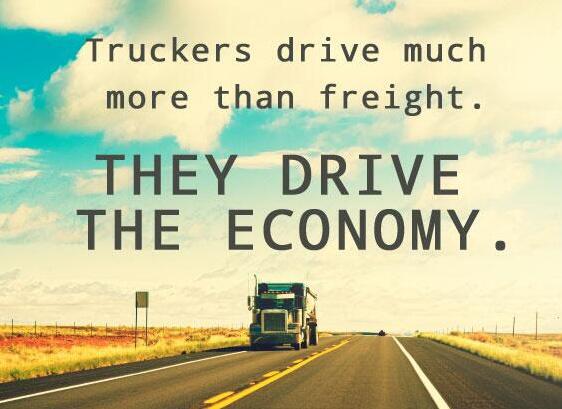 The American economy is driven (pun-intended) by the American Truck Driver! So it makes sense to show them some love.
So what can you do? Well other than listening to the Alabama Country Classic "Roll On," you could consider giving the Truck Drivers helping your company go with some awesome and useful gifts. Here are a couple of cool ideas that they might just love!
Coleman 1/2 Gallon Insulated Jug: This is a classic insulated jug that is perfect for the soccer game…or long miles on the road. This is extremely functional and has a high perceived value. On a long hot day, this item can help your team stay cool on the road.
Viking Tumbler: For those long hours on the road, they will want their coffee hot. But when they get home, they want their beverage cold. Great news…this does both. This Vacuum Seal Tumbler is awesome and a great value to boot.
Pocket Work Flashlight: This item is small, but it's mighty! This flashlight not only is easy to carry with you, but it also has a super bright light. It also has a powerful magnet so the trucker in your life can use both hands when needed. This is a powerful tool at a powerful value.
Roadster Sticky Pad: Think about safety and uselfulness. The Roadster provides both to the drivers in your life. The Roadster provides a safe place for phones, GPS, sunglasses and more…and it keeps them there. Great for life on the road. Click here for more.
12 Can Duffel Cooler: Great for the road, and any other time. The 12 Can Duffel Cooler is one of our favorites for any occasion. Great quality and the perfect size for drinks and a big lunch on the road. This is a winner for many miles ahead.
LED Roadside Safey Light: Everyone you know can use a flashlight, but this one is perfect for that time on the road when things go wrong. There is a magnet on the end of the flashlight so you can place the light on the truck…and see what is going on! It even has a flashing light setting for extra safety! Click here for more details.
Clip It Vent Mount: We are all connected to our technology and this clip it vent mount keeps it within reach. The Clip It Vent Mount keeps the phone within reach in case of emergencies and allows for use for GPS and more. This is a great gift for the driver on the open road.
Need more? No problem. Let us know and we can hook you up! Make sure you say "thank you" in style to the Truck Driver (and team) in your life! Need more ideas, let us know! You can shop online here….or you can email us for more information.
As always, if you don't want to miss any content or update or special, make sure to join our VIP list here.