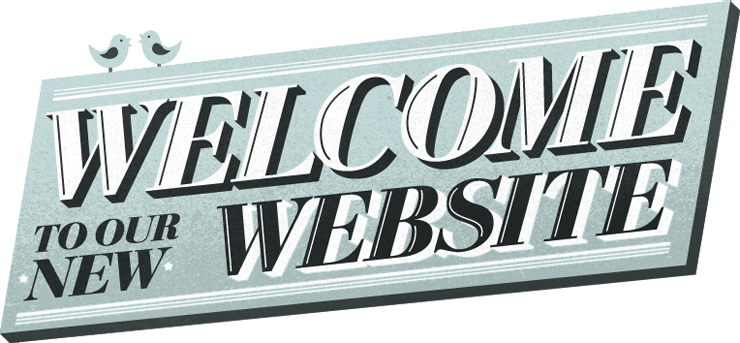 We are so excited to welcome you to our new and improved website!  At Hasseman Marketing, we work hard to provide our customers and prospects value, and we hope our new site is better designed to do just that.  On the other hand, we wanted to keep some of the personality that made our old site fun!  So let's talk a bit about what you are going to find today…and moving forward!
We Are A Media Company:  I talk all of the time with our clients that "everyone is a media company" today.  I wrote this post last year and talked about my commitment to that.  But the fact is, though we create more content than most companies, we had it all over the place on the web.  This new and improved site has nearly all of our content in one place.  We have our blog on the site, which we have always had.  But you can also find Delivering Marketing Joy, my Day in the Life VLOG, and several podcasts…all right here!  My goal is to have a new piece of content on this page nearly every day!
Showcasing Our Services: Believe it or not, our old site did not have all of the things that we offered on it!  We want to fix that.  Now each of the areas where we can serve your business, has a dedicated page on the site.  Want to learn about our in house print offerings?  You can learn about that here.  Want to know how we can help you with video?  You can find that here.  And new to our services, we are now offering Web Development Services too!  We are excited to have Eric Dingler help us with this new service.  If you want to learn about this, you can find more information here.
As a side note, each of these services needs more detail…but that will be coming soon!
Contacting Our Team:  We always have fun with our About Us page, and this one is no different.  We included some testimonials from some great clients AND we have information about each of our great team members…and how to contact them!  You can find that page here.
So that's what I think!  What do YOU think?  Let me know.  We are excited to continue to evolve and grow to serve you better!
Make sure you never miss an update!  Each week we send ONE email to catch you up on all of the content of the week.  You can get on our VIP list by signing up here.