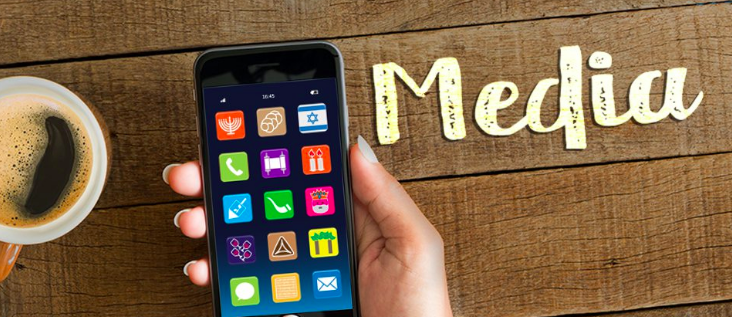 One of the things I am adamant about, is that in today's society, everyone is a media company.  (Yes, Gary Vaynerchuk says this too).
If you are a car dealer, you are a media company that also sells cars.  If you sell insurance, you are a media company, that also sells insurance.  You get the idea.  I believe you need to think like a media company.  You need to create content that people want to consume.  That act of acting like a media company will create an audience, and then you will be able to sell them something (or convince them of something).  You will have gained their trust. I believe that.
But despite that belief, Hasseman Marketing has not consistently been acting like it.  Don't get me wrong.  We create content.  My hope is we even create content that our customers and peers like.  But we have lacked the type of plan and consistency that I would like.   So starting June 1st, my goal is to fix that.  It's time to up my game.  And in this short blog post I wanted to outline my plan for what will be coming up the next 30 to 60 days.  I would love feedback, thoughts and suggestions if you have them!
1.  The DMJ Podcast is coming back:  I started doing the DMJ Podcast at the beginning of this year on Mondays.  My goal was to test it out and see if people enjoyed it.  After the first 12 weeks of the year, I took a break.  The feedback was good…so I am bringing this back on Mondays.  It will be here on this blog and wherever you get your podcasts.
2.  Delivering Marketing Joy:  The staple of our content creation is our interview show Delivering Marketing Joy!  That will keep coming and will be hosted at PromoCorner.com as it has been.  If you have suggestions on guests, email us here!
3.  Brand-ecdotes:  Again, we played with this series and we want to bring it back.  Here is a link to one of these.  We welcome Promo Pros to weigh in on what they love about Promo.  Let us know if you want to take part!
4.  unScripted Podcast:  This award winning podcast with Bill Petrie will keep coming at ya every Friday.  It's hard to believe we have done 100 of these!  Don't worry…more to come here.
5.  New Blog Posts:  This is the new curveball into the mix.  Get ready for me to create a new blog post every business day!  Some will be short.  Some will be a bit longer.  But the goal is to provide value to our customers, prospects and peers all of the time.  And we think this will be a way for us to do that!  So please check back.  Read them.  Comment.  Give feedback.  And by all means, help keep me accountable!   Why would we do all of this?  Because we believe we are a media company.  Get ready for us to start acting like it.
Want to make sure you never miss an update?  Sign up for our VIP newsletter here.  Oh and if you just want to shop online, you can do that here.  Either way…thanks for reading.