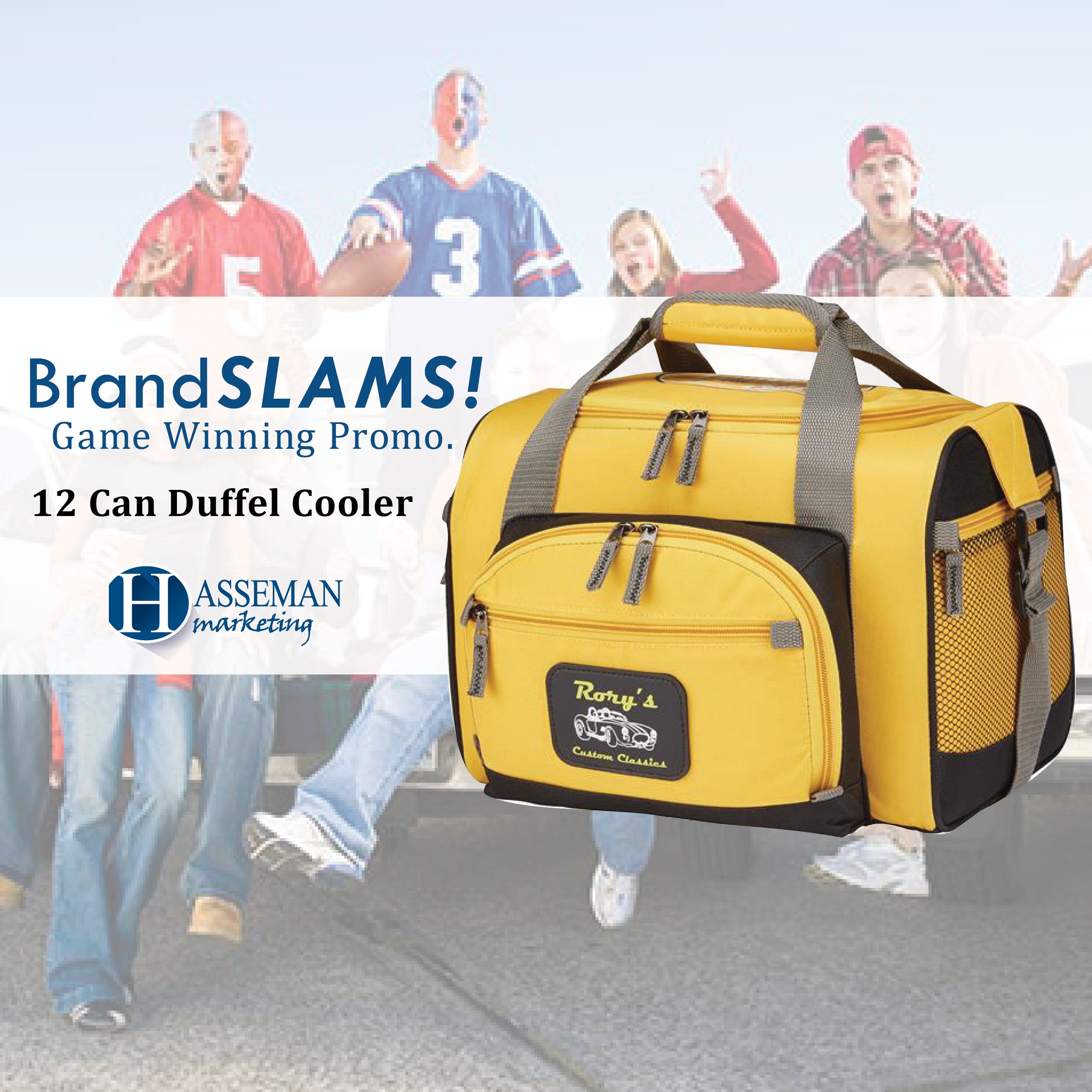 It's time to bring "Marketing Joy" to the masses! At Hasseman Marketing we pride ourselves in providing amazing promotional premiums to customers all over the United States. And frankly, we want to provide the right product to the person for the right situation. It's NOT just about slinging SWAG.
That's why we help you ask the right questions (here are 5 you should ask before your next promotion).
On the other hand, we want to be THE place you look for the best cool products for every occasion. We want to create "Brand-Slams" for you and your organization! (Here was the BrandSLAM from last week).
But this week the BrandSLAM is all about fun and function! The 12 Can Duffel Cooler is one of our favorite pieces because it puts the fun back into function! Yes, you can fit 12 cans of the beverage of your choice in this great looking bag. So it's plenty roomy. But it's also a great size for a real size lunch for work! And since it's got the water proof inside liner, it's great to be used simply as a duffel. One of our clients used it just as a gun bag!
Any way you want to use it, the 12 Can Duffel Cooler is perfect for people of all ages, sizes and gender! And because it comes in SO many fun colors, you can match nearly anyone's colors. This one is a true BrandSLAM!
For more information on this item you can click on this link. But if you want to discuss options or how this fits in with your other promotional campaigns, feel free to reach out to your HMC representative. Don't have one? Email us here and can hook you up!
To make sure you stay on top of all of our content (including the next Brand Slam) make sure to sign up for our VIP newsletter here.