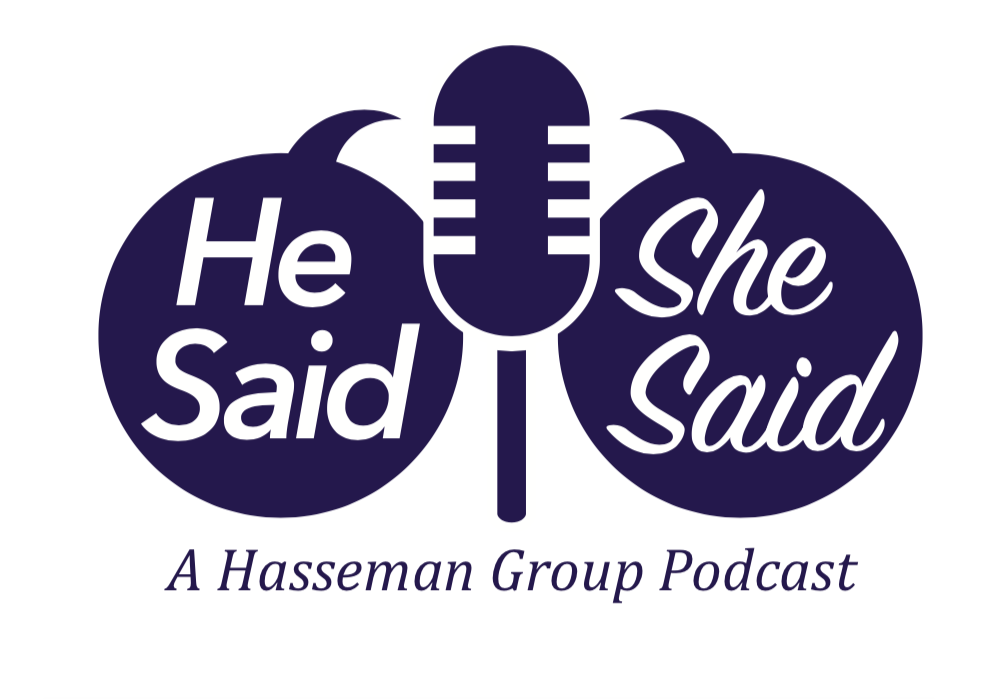 It's time for the 15th episode of the He Said/She Said Podcast with Hasseman Marketing!  This podcast is designed to give an inside look at being married and being entrepreneurs and the projects we are working on and the challenges we are facing!    We talk about business, family, community and more. So listen in and let us know what you think!
On this episode we talk about…
Weekly Whirlwind
This week we combine the Trending Topic and the Weekly Whirlwind.  We recorded the podcast later this week because Amy was at an event in Columbus about the Historic Tax Credit.  We are excited to announce that the project was selected!  Amy talks about the project, the timeline and what happens next!  Listen in!
Lesson In Life
This week Kirby and Amy talk about providing value first in each interaction.  So often we look at interactions as transactional.  In other words, what can I get.  Kirby and Amy talk about the idea of approaching each interaction by asking "how can I provide value," and what affect that can have.
Shout Outs
Each week we want to give a shout out to an organization or an individual doing good work.  This week Kirby gives a shout out to the Our Town Coshocton group.  This is the group that helped Main Street in Coshocton to become a National Historic District.  This is the reason our project was up for the tax credit to begin with!  Amy shouts out the good people that have volunteered to help those affected by the flooding around the state.  Kudos to those that gave of their time, talent and treasure.
So that's a wrap!  We will be back…and we will continue to improve.  Any feedback will be welcome as we try to provide you value!  If you want to subscribe you can do that where you normally get podcasts…or you can head here to follow on Soundcloud.
Thanks so much for listening!  If you have any topics you want Kirby and Amy to cover, please comment and let us know!  Oh…and if you like this content, check out this page where you can find all of the content we create!