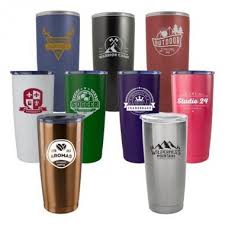 There are plenty of great ways to determine the value of a promotional item.  You might want an item that is flashy and gets someone's attention.  Your organization might want something with lasting value, like a calendar that hangs on the wall.  Some companies want to focus their promotional efforts on tech items, that tie their brand to your phone.  These all make sense in executed properly.
I like to keep it simple.  I want Promotional items to be:
Useful:  In my opinion, the best promotional items are ones you (or your customers) use on a regular basis.  They are useful.  That's why the top categories of promo center around apparel, drinkware and writing instruments.  They are used every day.
Have Lasting Impact:  I also think great promo lasts.  It's the reason that calendars are still a valuable marketing tool.  I love it when I give my customers and prospects items that they keep for years.  That makes the "cost per impression" very low…and the value very high.
High Perceived Value:  Finally, I love it when I am able to spend $5 on an item that my customers and prospects think costs more!  One of the reasons t-shirts continue to be a great promo items is because they have high value.  Your customers think they cost more than they do. You can create a huge impact when you get this value proposition right.
This why you should NEVER buy YETI (in promo).
YETI is a fine brand of products.  They have created a brand that people are loyal to and appreciate.  I love the idea that they create drinkware that can keep hot drinks hot and cold drinks cold for hours.  But they were really late to the Promotional Products game.  They decided they did not want to play in the promo industry.  That's cool.  But they challenged an industry known for "knocking stuff off" to knock them off.  And guess what…the promo industry did not disappoint.  Not only did suppliers create Vacuum Sealed Drinkware, but they created a product that was really good!
Multiple studies have been done.  In some studies, the YETI did a little better.  In some studies, the YETI did a little worse.  But most of them will tell you that the product is VERY comparable.  In addition, the companies that live in the Promotional Products world are way better at creative decoration and branding.  So if the products is (essentially) the same (and it is), and the branding is better, I want to ask you a simple question.
Why would you pay 3 to 4 times more for the YETI?
The simple answer is, you should not.
If you want a really cool Vacuum Sealed Tumbler (and you should, they are awesome), we have many options to choose from.  Please let us know how we can help.
Make sure you never miss a piece of content.  You can find all that we create on our blog here.  And if you sign up for our VIP newsletter, we send one email per week with it all in one place.