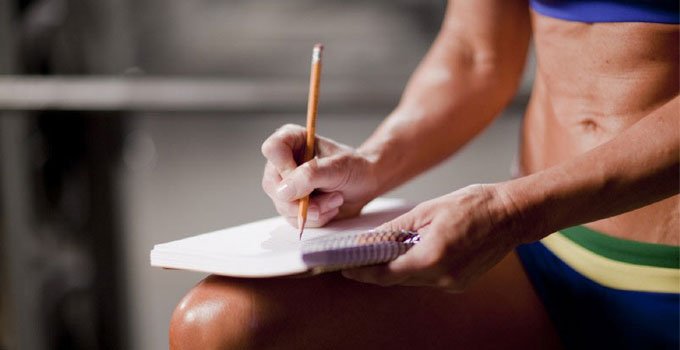 I had an "aha" moment this morning.  Let me explain as I tell on myself a bit here.
Last week I told my team that, since we were in unpredictable times, focusing only on sales was misguided.  Sales goals are important, but they are what The 4 Disciplines of Execution calls a "Lag Goal."  They are important.  They are great to shoot for.  But they are not something that you control completely.  That is why it is important to create "Lead Goals."  These are things that, when you do them consistently, LEAD you to your goals.  I talk about this here. 
That is why I told the team last week that we needed to focus on our activity level…not only our sales.  We can control our activity level.  We can decide and execute on it.  We use a software called Commonsku that allows us to track these sales activities easily. So I told everyone that I would report how we were doing on activity this week.  Then, when I logged in this morning to see how I was doing, I noticed something alarming.
According to the activity that I logged, my actual pro-active activity kind of sucked.
How can that be?  I have been working hard all week!  I have created content.  I have been working in my office.  I have had contact with clients, right?  So, I went back through my calendar.  I look back at emails.  I racked my brain for calls and activity that was not logged.  But this tracking showed me something VERY important.  While I felt busy (you know how I feel about that word right?), I was not productive.  I was not nearly as awesome as I felt I was.
And that is why it's important to track your activity.  It reveals the truth.
Taking the time to track your real activity is not just busy work.  It helps you understand your behavior and it helps to modify it.  It's the reason, when you start a new diet, they often ask you to track what you are eating.  First, you start to get a real idea of what you are ingesting.  It also makes you think first before putting something in your mouth!  "Do I really want to write that down?"
Tracking your activity gives you the real truth and it helps you focus on things you can actually control.  Oh, and it gives you information that can help you get back on track.  I for one am going to make sure I increase my activity today.  I can't embarrass myself in front of my team!  But it's important to note that I would not have known that I needed to modify my behavior unless I tracked it!
Thanks for reading!  Our goal is to help you grow and evolve.  If you want more content, please check out our blog page here.  We have all kinds of blogs, videos and podcasts in one place.  And you can sign up to become a VIP here.