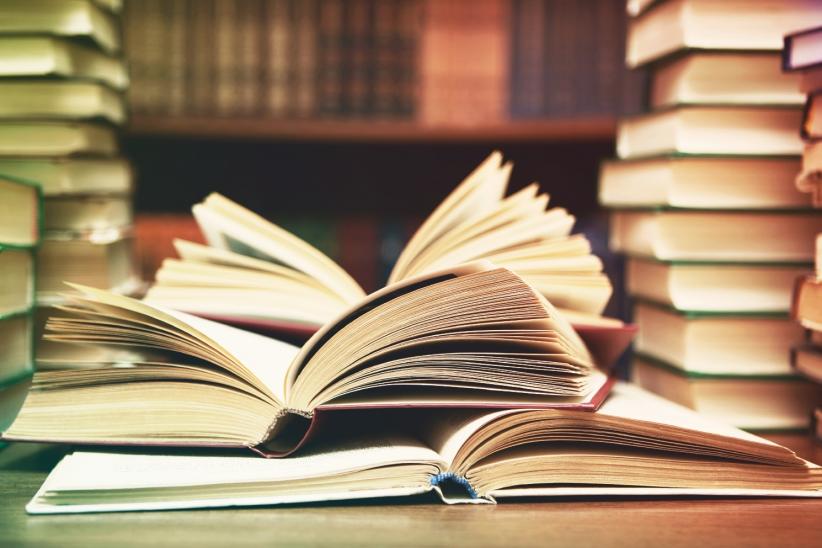 For the last several years, I have set a goal to read enough to change me. Two years ago I read 50 books. Last year I read 31. This year I have set the goal to read 40 books. Why? Because "in 5 years you will be the same person, except for the people you meet and the books you read. Simply put, it helps me (and you) grow.
So what have I read so far this year? Let's take a look…and I will include links so you can check them out yourself.
Night School: I know, this is fiction. But somehow, Jack Reacher novels always make me feel like more of a man! I love the novels of Lee Child, so this is often a fun distraction for me.
Deep Work: These rules for success in a distracted world are good reminders. The fact is, I think most of us understand that we get more done when we are focused. But Cal Newport fills the conjecture with studies and facts.
Get Smart: Brian Tracy covers the basics of success principles in this short book. There are not new ground breaking principles here, but awesome reminders about business truth.
Business For Punks: Truth be told, I really liked this one because it was about BrewDog (and I am starting a new brewery). That being said, I enjoyed their irreverent look at how to start a business.

The Fortune Cookie Principle: Often the most profound lessons are the simplest. We each need a compelling brand story to stand out in a crowded marketplace. Bernadette Jiwa teaches us to create one.
The Subtle Art of Not Giving a F**k: Sorry for the language, that's the title. If you are offended by language, I think it goes without saying you should steer clear of this one. If you are not, however, I think this has real and lasting lessons is priorities, business and life. This was one of my favorites of the year (so far).
Delivering Marketing Joy: What? It's my list! I re-released this new updated version of my book on how to do Promo right. I may be biased, but I think it's worth a read! 🙂
Contagious: This one is high on my recommended list too. Jonah Berger explains why things catch on (or go viral) and how you can work to make your idea spread as well. This was a really good one.
SCRUM: This one was cool because the Hasseman Marketing team read it together. It's a great book that explains how to get more done in less time…and I think it lives up to the title. I am anxious to continue to work with the team to implement some of the ideas here.
The Founder's Mentality: This book is about the inevitable challenges that all business founders run into…and how to overcome them.
The First Two Rules of Leadership: This was one of those books that was a good reminder. You can be a leader and not be a jerk. I am trying. 🙂
Doing Good Better: I was really excited about this book. It was not what I thought it was going to be BUT it was still interesting. It took a very analytical view of doing good in the world. I didn't agree with everything the author said, but it made me think!
Beautiful Outlaw: One of my team members challenged me to read more "spiritual" books this year because I told the team I wanted to be more intentional in that area of my life. Josh gave me this one and I really enjoyed it. This book talks about the playful personality of Jesus…not something discussed a lot. I have actually quoted it several times since I finished it.
UnShakeable: This book by Tony Robbins works to unlock the keys to financial freedom. I thought it was good. His book Money, Master the Game was not bad…but too long. This one was more consumable.
Headstrong: This one was tough. On the one hand, it was filled with interesting science and started strong. But by the end I felt like he was telling me I could not live in the 3 dimensional world and be healthy. Interesting…but not sure that I want to live my life this way.
Hustle: I really liked this one! This book was written and published in 7 days…to prove it could be done. But that being said, I was inspired by it and found it fun. It also may have provided me an idea for my next book!
Predictable Success: Written by Les McKeown and recommended by Roger Burnett, this was a good book for those starting or trying to grow a business. Les gives a name for the stages of business that we all can identify with.
Originals: This was a good book by Adam Grant. Not only does he make the point that original thinkers are those that change the world (duh), but he gives some great insights on how to keep innovating…no matter what.
Camino Island: If you are heading on vacation anytime soon, or just need a fun and easy read, this is a good one. John Grisham is a GREAT storyteller. I don't always like the way he ends his books, but I liked this one a lot.
Flow: So I like the concept of this book, but it was a tough read for me. Very text book-like. The gist is that we all try to create a life to live on the beach and do nothing so we can be happy. Studies will tell you that is NOT how happy is done. We are most happy when we are in the middle of a challenge that we are excited about. Boom…
Order to Kill: I was a huge fan of the Mitch Rapp novels by Vince Flynn. When he passed away I was very disappointed. But Kyle Mills has picked up the ball nicely with this one. As a side note, the first book American Assassin is going to be a movie this fall.
5 Questions: This book was actually given to me by the author…on a plane. This short book unpacks the reasons that Faith makes sense. If you have questions about this in your life, check it out.
Radical Candor: This book is about working to be a better leader and a better boss…without being a jerk. The author is very honest about some of her struggles in this and that helps. She also makes the case of why good feedback is so important for everyone.
The ONE Thing: With all of the things we are trying to accomplish every day, The ONE thing reminds us we need to do the most important thing (and only that) first. The counter-intuitive idea is simple. If you want to do more…do less.
At the half way point in the year, that is my list so far. As always, please let me know if you have any books you think I need to read. I am open to it! And if you want a more detailed "review" of any book on the list, let me know.
Want to keep up all the time? Make sure to join our VIP List! Our VIP's get an email with the latest content…and other special offers as well. Join here.