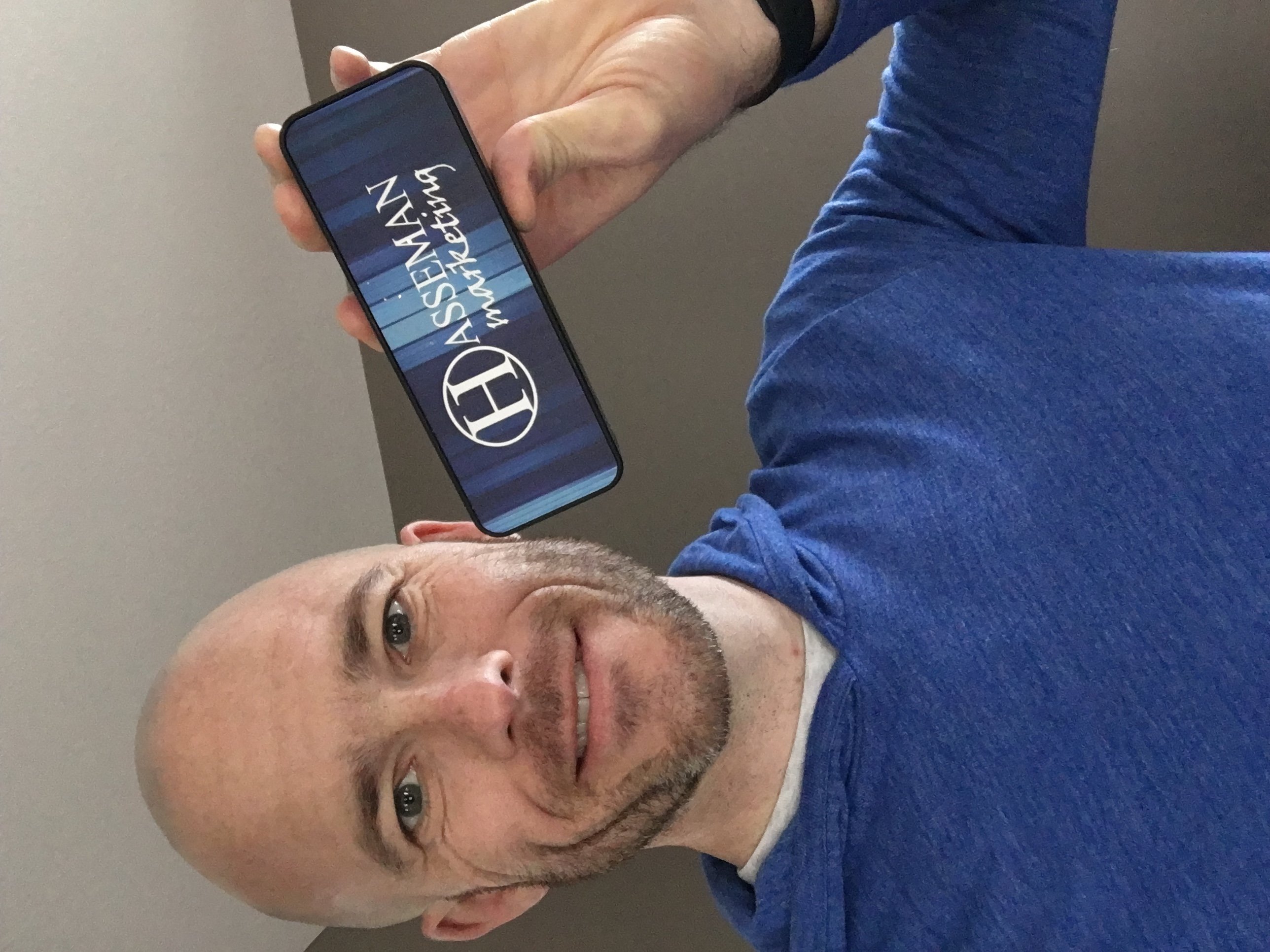 Welcome to our awesome blog post series for Hasseman Marketing called:
"Brand-ecdotes!"
Each week we will talk to a branding all star about what makes the Promotional Product advertising media so special!
This week we talk with Jeff Wickerham! Jeff is a rock star Account Executive at Hasseman Marketing and lends his expertise to Brand-ecdotes this week!
1. What is your all time favorite Promotional Product and why?
The Evrybox is far and away my favorite promotional product. I work from home and stream music to it during the day, every single day. In the evenings, I use it to play background music while cooking dinner or doing dishes. During baseball season, I power it up and listen to Marty Brenneman call the Reds and Tom Hamilton call the Indians. This product makes my life better. AND…when my phone is dying from all the music I am streaming, I can use the Evrybox to power it up!
2. Can you name a Promo Product that you have that STILL reminds you fondly of an event, person, organization? If so, can you tell us that story?
I use multiple journals I have received over the past 4 years. The first one which comes to mind is the journal I received in 2016 at Skucon, a conference for Innovators, Explorers, and Dreamers. I keep the notes on my big dreams in it. The second journal I constantly have is one I was given at church, which is where I keep my notes on my faith.
3. What is the current product you use all the time?
Evrybox
4. What is an idea/product that you think organizations UNDER use?
Recognition. In our industry, we have trained the world they have to purchase 10, 50, 100 of the same items. When doing this, the individuality of a gift is lost. OrigAudio came into the game and changed that. Their minimums are 1 piece, which gives us the opportunity to individualize gifts.
5. What do you think is the best thing about Promotional Products as an advertising media?
Other forms of media are needed, but I feel promo products are the most personal, which makes them #1. A specific product (pen, t-shirt, tumbler, etc) is given to a specific person, which makes each party involved feel good. It is a win-win!
And…that's another awesome edition of Brand-ecdotes! Thanks to Jeff Wickerham for taking the time to jump in!
Make sure you never miss a post, video or podcast! Sign up for the Hasseman Marketing VIP newsletter here.