Welcome to a super awesome blog post series for Hasseman Marketing called:
"Brand-ecdotes!"
Each week we will talk to a branding all star about what make the Promotional Product advertising media so special!
This week we talk to Commonsku's Chief Content Officer Bobby Lehew! Bobby is a gifted promo ambassador and amazing content creator! Today we get to get into the head of Bobby…and learn more about SWAG!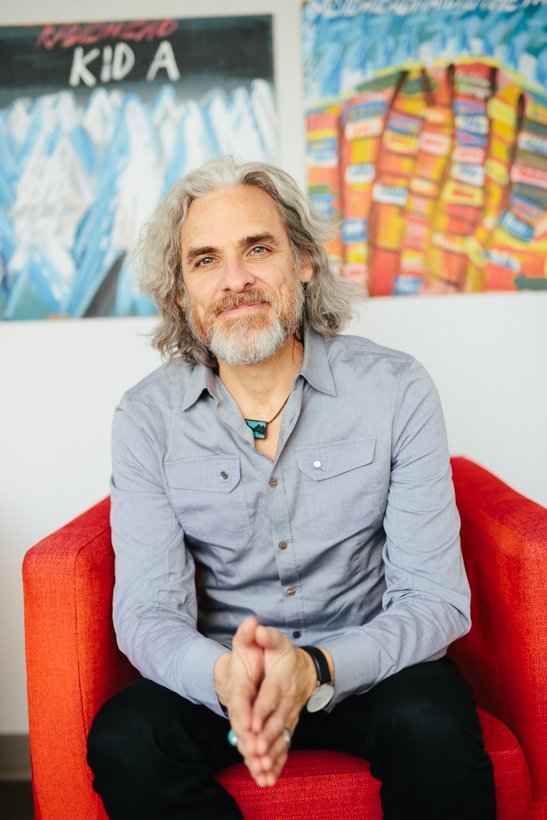 What is your all-time favorite Promotional Product and why? Journals. Journals are tactile, they appeal to our senses, and just as the Russian poet Pasternak said that "a book is a living being," a journal can serve as a living reminder of the essence of our days. Much of what we work in now (email, social media) is digital, ephemeral. Journals are waypoints and reminders. In the pic are three journals I use and love, each serves a unique purpose. The felt journal (pictured on top of the books) is a design from the creative brain of Isaac Childs and the artisans at Rustico. Their attention to detail is what transforms a journal from a utilitarian notepad to a work of art. I use this one to keep notes for a Buddhism class I've been attending at the local monastery. Writing in a separate journal, for different experiences, fixes my mind in that framework, a quick way to give your ideas and thoughts context.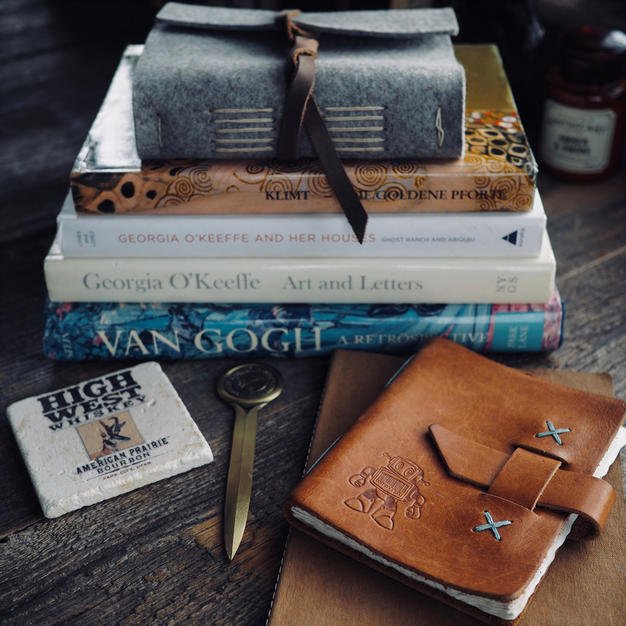 The skubot leather journal was one of the few journals I've ever had that I wore completely out, a gift from our friends at Snugz. I love the suppleness of the leather and the accents and it's the perfect size to carry anywhere. I use it mostly for notes about what I'm reading or random thoughts. The tan journal beneath it is a gift from Pierre and his team at Chameleon Like, a "Travelite" journal, I've enjoyed writing in it, the paper is a unique fabric material, luxurious to write on, and the cover is vegan leather, the thinness of it means I can throw it in my bag without bulk; I use it for business notes. Another fave: matchbooks. I have always loved matchbooks. Matchbooks are mini-canvases. In the pic are a few I've picked up, one from a local restaurant, the design reflects the vibe of their retro bar, the perfect product for a throwback experience. I'll go to R&J's to get a drink when I run out of matchbooks. How's that for leveraging a promotional product to bring in customers? Also pictured is a matchbook I picked up while visiting Nick Fouquet's hat studio in Venice Beach. I had to have that matchbook, it's one of my favorite promotional pieces, the product reflects the simplicity and elegance of his craft and when you visit his website you'll see it has become a part of his identity.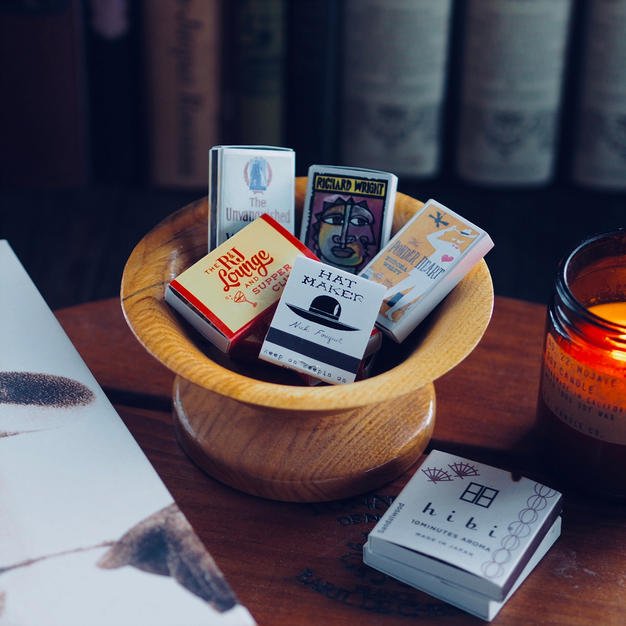 Can you name a Promo Product that you have that STILL reminds you fondly of an event, person, organization? If so, can you tell us that story? A brass letter opener (pictured in the photo above). No one uses letter openers anymore, but it was an iconic campaign for me. It was a campaign we created for a local museum who wanted to give their donors a unique gift; the requirement was that it needed to resemble a stake and yet also be an elegant piece with a high perceived value, so we did these beautiful deep-etched medallion letter openers. The reason it is so important to me: As I sat across the desk from the museum's director, listening to the story about the founding of their museum, I realized we, as an industry, had been doing marketing all wrong. We were telling stories from the perspective of the product; we needed to tell stories from the perspective of the customer and their objectives, with the product serving as a minor (but important) character in the story. It was my epiphany, how we could reshape the perception of our medium and ignite the imagination of future buyers. I keep it to remind me that, regardless of what you sell, stories are what move buyers. What is the current product you use all the time? Aside from the journals, a coaster. The one pictured above is from High West Distillery in Park City, UT where the Snugz team treated us to dinner. I love it when brands take such intricate care, (on even a coaster), to authentically reflect their brand, the material is rugged, wild, and unfinished, like the wilderness of Utah. I also have a favorite coaster I picked up at blue bicycle Books in Charleston; both companies know that a product is a blank canvas for art. What is an idea/product that you think organizations UNDER use? Drinkware. Why drinkware? I still see drinkware as the "t-shirt for the desktop (or car)." Drinkware-as-underutilized is a ridiculous assertion, since it's one of the largest categories, but I think we underutilize it as a canvas. Too many short-sighted promotional products end up with just a logo and no copy that bonds tribal unity or creative design that inspires the recipient. If we thought more of our products like art canvases (like the coasters, like the matchbooks), we would create more imaginative campaigns. We should elevate the lowly drinkware product to the stature of a cool t-shirt by our kick-ass copy and beautiful design. What do you think is the best thing about Promotional Products as an advertising media? In an article for PPB, I wrote that every product sold in our industry is intended to serve a purpose. Even when the client just needs "something to give away: and is nonchalant about its intent, the product still serves a purpose. Many a marketing coordinator has called a distributor to order a product for an event and been ambivalent about the outcome, but don't let this corporate lethargy fool you: every product still serves a purpose. And worse, when a product doesn't fulfill its purpose, it furthers the "trinkets and trash" myth that we all detest. Find the purpose (or, as Mark Graham says, "solve the problem") and you'll find the right product. I realize that much of what we do for clients is sourcing, but the real magic happens when we solve problems through imaginative branding (art) that then produces a desired outcome (commerce). Playing and winning at the intersection of art+commerce is the best thing about promotional products as an advertising medium.
And…that's the another edition of Brand-ecdotes! Thanks to Bobby Lehew for taking the time to jump in on this project! Awesome stuff here!
Make sure you never miss a post, video or podcast! Sign up for the Hasseman Marketing VIP newsletter here.