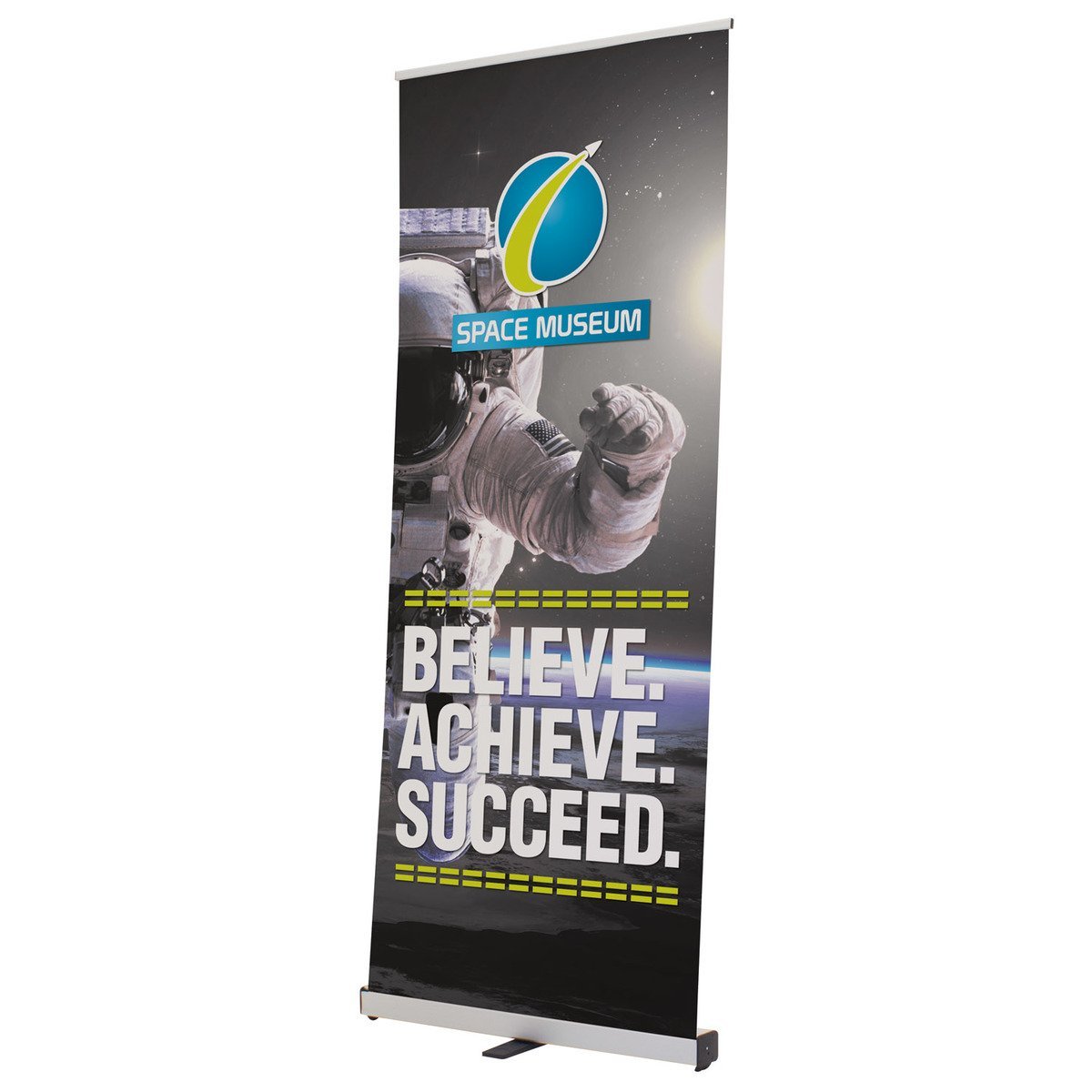 It's time to bring "Marketing Joy" to the masses! At Hasseman Marketing we pride ourselves in providing amazing promotional premiums to customers all over the United States. And frankly, we want to provide the right product to the person for the right situation. It's NOT just about slinging SWAG.
That's why we help you ask the right questions (here are 5 you should ask before your next promotion).
On the other hand, we want to be THE place you look for the best cool products for every occasion. We want to create "Brand-Slams" for you and your organization!
This week's BrandSlam is one that nearly every organization can use…and it's affordable. It's the Ideal Retractor Kit!
We are in the business of "signs." We have heard that for a long time. Whether you put your sign on a business card, a t-shirt, a calendar or a ball cap…it's a sign. But this week, our BrandSlam is an actual sign! The Ideal Retractor Kit is a great affordable sign kit, when budget is a big concern. Maybe you need to buy a bunch of signs for an event or new opening, or maybe funds are tight. Either way, the Ideal Retractor is for you.
The Ideal retractor is designed from the ground up to be a quick, simple solution for short-term promotional applications. There are lightweight, aluminum base with plastic ends, and plastic swivel foot for stability. The three-section shock cord pole makes it easy to set up and take down. Your artwork is printed on tear-resistant Titan polypropylene media and it comes with a two-month product warranty.
This is not your "Forever sign." But for the time when budget is vital, this could be a BrandSlam for you! Find out more here.
For more information on this item you can click on this link. But if you want to discuss options or how this fits in with your other promotional campaigns, feel free to reach out to your HMC representative. Don't have one? Email us here and we can hook you up!
To make sure you stay on top of all of our content (including the next Brand Slam) make sure to sign up for our VIP newsletter here. Or if you want to look around our website for other BrandSlams, you can shop here.