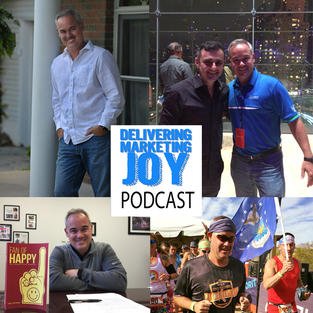 The Delivering Marketing Joy Podcast is back! Over the next 12 weeks, we are going to attack 2018 with a vengeance! The Delivering Marketing Joy Podcast will provide some inspiration, motivation and education to make it happen! Consider this your 10 minute "kick in the pants" to get your week started off right! In this week's podcast we take a look at those relationships in our life that are not going the way we want. It might be a spouse or a friend or a prospect. We just can't seem to break through. Today on the DMJ podcast we look discuss how to be introspective and ask "What can I do?" Listen now.
In the podcast I mentioned the book the 7 Habits of Highly Effective People by Stephen Covey. It's a classic! You can get that (and you should) here.
If you want to make sure you never miss an update, a blog, a podcast or a video, make sure you sign up for our VIP newsletter here.