It's time for a tradition like no other! Each week, our very own Jeff Wickerham takes the time to highlight a specific promotional product that he thinks YOU should know about!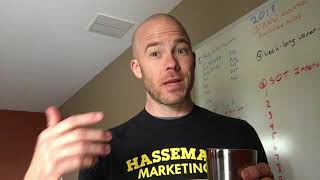 Jeff's pick this week is the 16oz. Stainless Steel Stack Pint. This 16 oz Stainless Steel Pint tumbler is double walled and vacuum sealed. This means it won't sweat and with it being vacuum sealed it will keep your beverage cold for hours. This is the same technology that makes the Yeti work, so it will keep coffee hot for hours as well! You can surprise your team with these for a company picnic or get your customers ready for a Tailgate.
Stay tuned for next Friday's Jeff's Pick!
Oh…and don't forget to sign up for our VIP Newsletter here.