It's time for a tradition like no other! Each week, our very own Jeff Wickerham takes the time to highlight a specific promotional product that he thinks YOU should know about!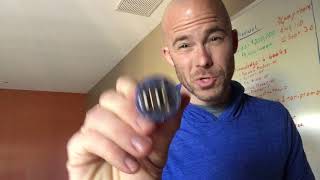 This week's pick is the Dual USB Car Charger. This dual charger is compatible with most standard cigarette lighter ports. It allows you to charge multiple devices while you're on the go. Available colors for the Dual USB Car Charger are black, blue, lime green, matte silver, orange, purple, red, or white. This is a great way to remind your customers about you and your brand!!
This is a great deal…and one worth considering for your next promotion. If you need more information, please email us here.
Stay tuned for next Friday's Jeff's Pick!
Oh…and don't forget to sign up for our VIP Newsletter here.