It's time for a tradition like no other! Each week, our very own Jeff Wickerham takes the time to highlight a specific promotional product that he thinks YOU should know about!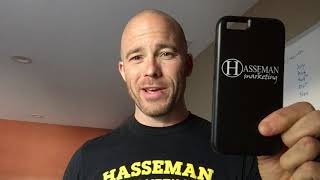 Jeff' pick this week is the Otterbox Phone Case. Here you have the name brand, Otterbox, that you can know and trust to protect your most important means of communication! Your phone fits perfectly in this case and you can put your logo on the back. Think about that!! Your logo on the back of an Otterbox?? You can give this phone case to your employee's as a piece of recognition, give to board members, give to anyone to carry around your brand and know their phone is protected.
Stay tuned for next Friday's Jeff's Pick!
Oh…and don't forget to sign up for our VIP Newsletter here.