It's time for a tradition like no other! Each week, our very own Jeff Wickerham takes the time to highlight a specific promotional product that he thinks YOU should know about!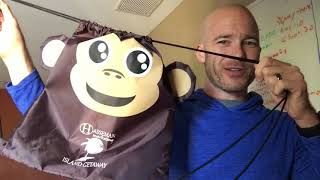 This week's pick is the Paws N Claws Drawstring Bag. This bag is made out of 210D polyester. It has exclusive copyrighted designs. It also includes a double drawcord closure. This bag has many animal prints with fun 3-dimensional features. You can choose from a bear, dolphin, duck, kitten, monkey, penguin, puppy, shark, stork, or a tiger.
To make this even better the price includes a one color imprint of your logo!
This is a great deal…and one worth considering for your next promotion. If you need more information, please email us here.
Stay tuned for next Friday's Jeff's Pick!
Oh…and don't forget to sign up for our VIP Newsletter here.