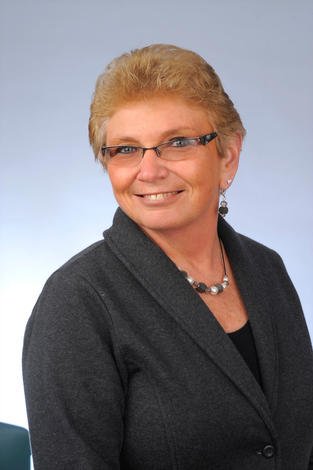 (Coshocton, OH)—Coshocton based marketing firm and promotional products distributor Hasseman Marketing & Communications is growing again. Hasseman Marketing is excited to welcome Kelly Bowe to their team. Kelly joins Hasseman Marketing with 4 years experience at the former JII Promotions of Coshocton, OH and 5 years of Marketing/Outreach experience at Trinity Hospital Twin City in Dennison, OH.
"We are so excited to welcome Kelly to the team," says owner Kirby Hasseman. "Not only does she bring an attention to detail and caring for clients, but she also really understands the Tuscarawas County market."
Kelly lives in Port Washington with her husband, Bryan, and 2 American Bull Dogs, Dixie and Daisy. Kelly has 2 sons: Brett (Laura) Bowe of Winfield, OH and Shane (Sara) Bowe of Logan, OH. Her grandchildren Allison, Brennan, Carter and Joyce complete her family.
"I have always had strong connections with the Hasseman family. I worked with the Hasseman family through both JII Promotions and Trinity Hospital and have the utmost respect for them. I am thrilled to be joining their marketing and promotions team," says Bowe. "Tuscarawas County has been my home for my entire life and I feel honored to have the opportunity to continue spreading the Hasseman "Marketing Joy" to my friends and business colleagues in our county."
Kelly will be working in the Tuscrarawas county area and has already started reaching out to new clients. If you are interested in working with Kelly or learning more about what she can offer your organization, please contact her at kelly@hassemanmarketing.com or call her at 330-401-5900.
Hasseman Marketing is located at 432 Main Street in Coshocton, Ohio. They can be found online at www.HassemanMarketing.com. In addition, you can follow them on Facebook at https://www.facebook.com/hassemanmarketing.