No matter which direction your customers are looking, whether up or down, make sure they know your message. Don't let the excuse "I was looking the wrong place" ever prove to be a setback. Hasseman Marketing has the perfect combination of rugs and signage to make sure you never have this problem again. Waterhog™: This impressive item has a custom molded logo that can accommodate all mat sizes, complete with molded tone on tone logos created with a single color. This is known fondly as the "water dam" because of its ability to trap dirt and moisture within its borders. It can absorb up to 1.5 gallons of water per square yard.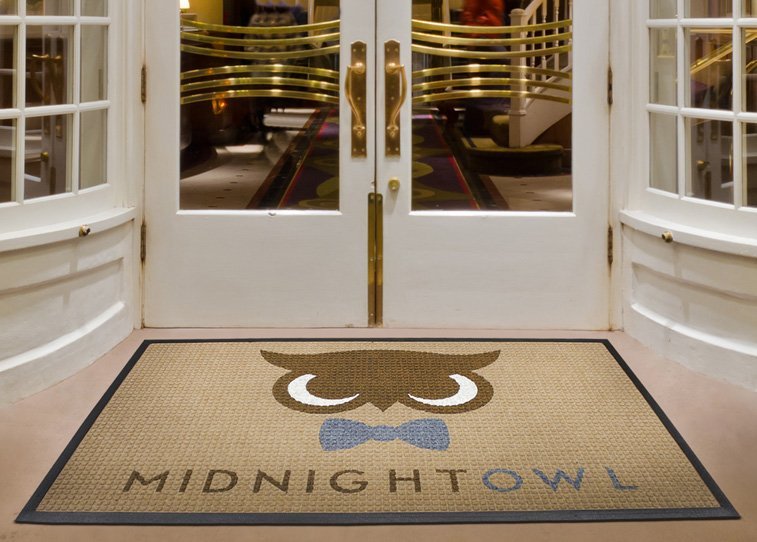 Berber Logo: Are you looking for something to communicate your business message? Do you have a large entry way? If the answer to these questions is YES, then you need this mat. Let the size communicate your businesses message. This mat comes in custom shapes and is very durable.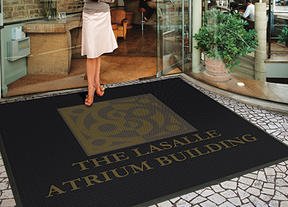 33.5″ Economy Plus Retractor Opaque Fabric Kit: This is a memorable piece to add to any display! The single-footed base is made of heavy-duty aluminum for increased stability. This article measures 33.5 in (W) x 83 in (H) x 15 in (D) and is equipped with a 2-part shock corded and telescoping pole with flip lock lever for easy adjustments. And better yet, this product also comes complete with a 2-year warranty on hardware.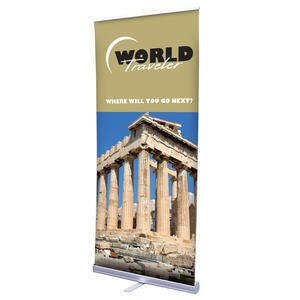 7′ Razor Sail Sign Kit Single-Sided with Scissor Base: Capture the attention of all with this unique shaped sign! This design will add extra depth to your chosen print. The slightest movement makes these banners flutter, creating motion to attract attention to your message!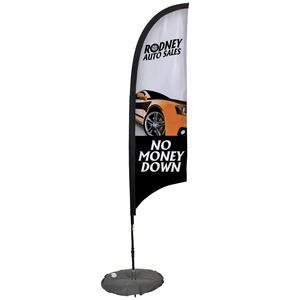 Want to keep up all the time? Make sure to join our VIP List! Our VIP's get an email with the latest content…and other special offers as well. Join here.