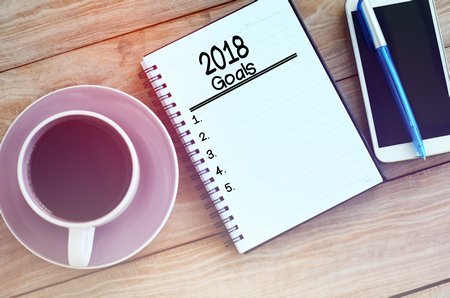 Labor Day (weekend) is over.  The kids are back in school.  Football is back on TV.
This, my friends, is a great time of year to look at your goals to end the year!   I love to set goals.  I love to work toward something.  But the reality is, we all get off track from time to time.  Summer is a perfect example of where many of us struggle to stay on top of our goals.   But that is in the past.  You have the chance for a new beginning starting today.
January is NOT the only time to set goals. You have a blank slate.  You have 4 months until the end of 2019.   What do you want to do before 2020 starts? What do you want to accomplish before the holidays? What do you want your life to look like? When you break down your goals into smaller chunks (like you can now), you can make the chase more of a sprint than a marathon.  So let's get your goals on paper for the end of the year.
What is one goal you would like to accomplish in the areas I call the 5 F's?
These areas for goal setting are Finance, Fitness, Faith, Family and Fun.
Spend some time and be introspective.  This is the mental homework that most people are unwilling or unable to do.  What is one thing (large or small) that you would like to improve in these areas?
Once you have this goal (or these goals) written down, spend just a little time to think about some basic activities you can do to move you in that direction.  For example, if you want to lose 10 pounds by the end of the year, you might consider adding a workout plan to your daily routines.  Or you can might consider decreasing your calorie intake.  Either way, they are basic daily activities (that you can control) that will move you toward the goal.
You are in the last 4 months of the year.  What do you want to change?  How do you want to grow?  Now…what are you willing to DO to make that happen? Go get it.
Make sure you never miss an update!  Sign up for the VIP Newsletter here.  We shoot you an email once a week with the latest content created here at the Hasseman Marketing site.