Pens are indispensable in the work place! Even outside of the office, people are constantly searching for a writing tool in their purse or jacket pocket. What better way to market your brand than to put your logo on something that will frequently change hands? If you make the wise decision to market with pens, make sure you choose the right one!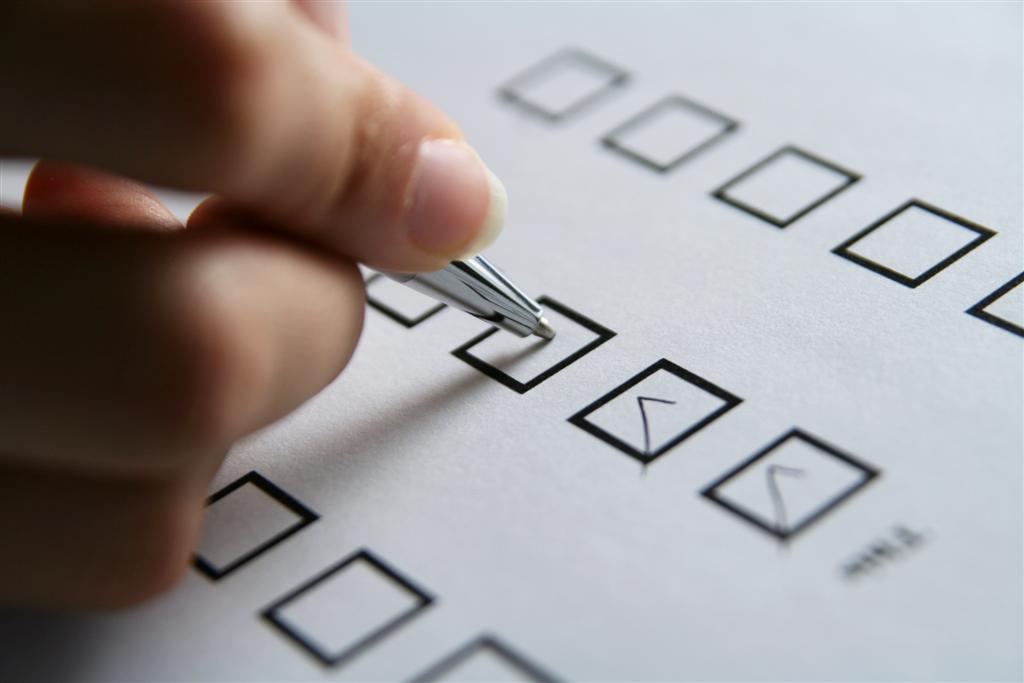 Luxe Renegade Ballpoint: Exclusive Luxe design features an intricate diamond-etched pattern emblazoned on the bottom barrel, with shiny chrome upper barrel to expertly frame company logos. Each pen includes a premium black ink cartridge.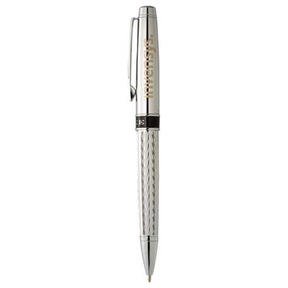 ICLGEL – BIC ® INTENSITY® CLIC™ GEL: This pen is great for everyday use, and can be ordered in many eye-catching colors. This pen also features an automatic clip retracting mechanism and an ultra-smooth gel roller.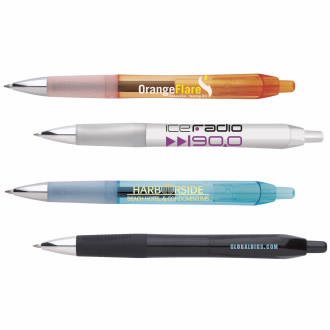 Uni-ball 207 Gel: This new and improved uni-glide gel ink formulation offers a clean write every time. With improved fade and water-resistant 0.7mm blue, black, purple, red, pink and orange inks, you can't afford to write without this pen. The stylish design and comfortable grip of the 207 Gel will top off a promotional plan for any business.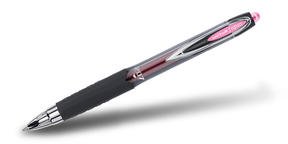 EnerGel-X Retractable Roller Gel Ink Pen (Medium): The future is smooth with high-performance ink technology that combines the best qualities of liquid and gel ink for a super-smooth writing experience.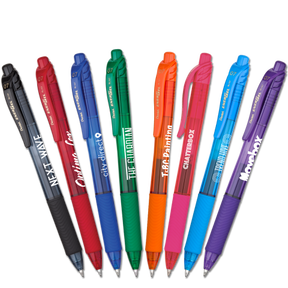 Ziano™: This is an exceptional pen for everyday use, and will allow the user to remember the part the company has played in their life. Let this pen make a strong marketing statement for your company.

Paper Mate InkJoy RT: InkJoy revolutionizes the writing experience by combining the best qualities of ballpoint and gel pen technologies. InkJoy offers vivid colors, incredible smoothness, and a fast dry-time to help avoid messy smearing. A wide variety of colors gives you maximum flexibility.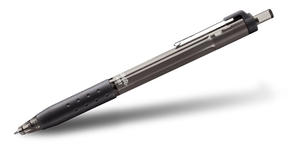 Click-n-Go Retractable Ballpoint Pen (Medium): The everyday ballpoint pen that offers economic value and quality. Make your purchase worth it!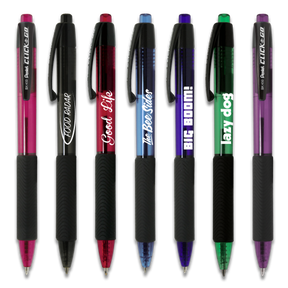 Want to keep up all the time? Join our VIP List! Our VIP's get an email with the latest content…and other special offers as well. Join here.