At Hasseman Marketing, we are proud of the team that helps us "Deliver Marketing Joy" each and every day.  So we wanted to introduce you to some of our peeps with our series we call "Brand-ecdotes."  Today we get to meet Emily (Em) Bradford.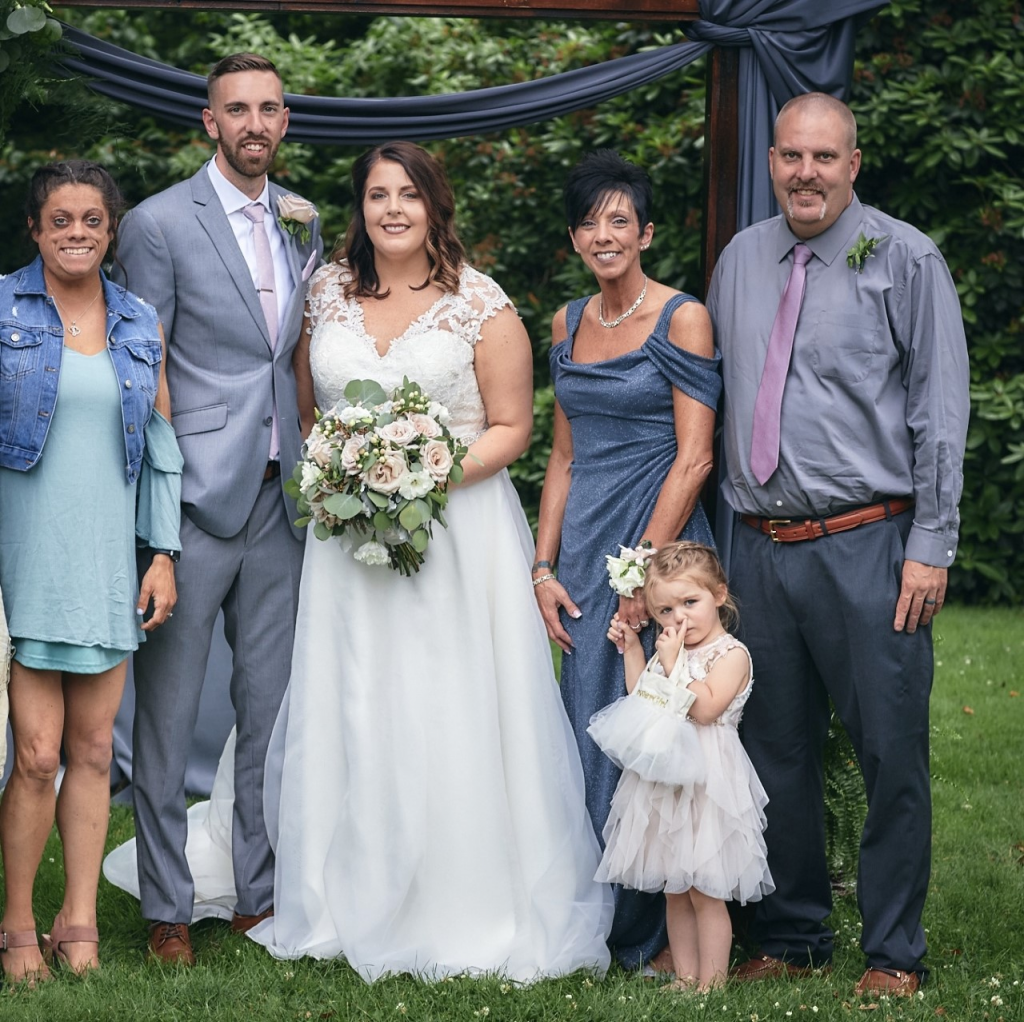 What is something fun that not everyone knows about you?
Something fun not everyone knows about me is I married my high school sweetheart.  I became his girlfriend at the age of 14!  Thirty years later here we are! It hasn't been an easy road, that's for sure, but we are lucky enough to celebrate our 25th wedding anniversary on April 22nd, 2020.  In these years together we have had our share of abundant ups and downs, but have been able to rely on each other through it all.  Our blessed family consists of our son and daughter in law, our daughter, and our precious granddaughter.  We are beyond proud of each of them.  I know neither one of us could have ever expected to have this life of love, laughter, and the greatest blessings.
What is your all-time favorite Promotional Product and why?
Favorite Promotional Product – https://www.bicgraphic.com/US/straight-up-pint-glass – The silipint is so versatile for my hot or cold drinks.  I love the "feel" and colors and the flexibility of it being unbreakable and dishwasher safe.
What is the current product you use all the time?
Promo Product I use all the time – Viking tumbler – I use this daily.  Whether it's for my morning coffee at home or work.  I also use for a refreshing glass of ice tea, wine, or beer during nonworking hours of course.
What is a company or brand that you admire and why?
Company/Brand I admire – Herbalife Nutrition – I became familiar with this company when I gained interest in working out.   Herbalife Nutrition is a global multi-level marketing corporation that develops and sells dietary supplements.  I get a healthy protein shake almost daily for my lunch which helps get me through the day.  This company also gives healthy eating tips, workout routines, and encourages a healthy lifestyle change for everyone.
What is your favorite part of "Delivering Marketing Joy?"
Since I am in the office and I don't get to see clients face to face, my favorite part of Delivering Marketing Joy is receiving emails, texts, or phone calls of happy clients.  It brings me joy knowing I had a small part of putting a smile on their face and making their promotional product ordering journey successful.
If you want to learn more about us and the Hasseman Marketing team, check out our About Us page here!  And…you can always become one of our VIP's.  Just sign up for our VIP newsletter here.