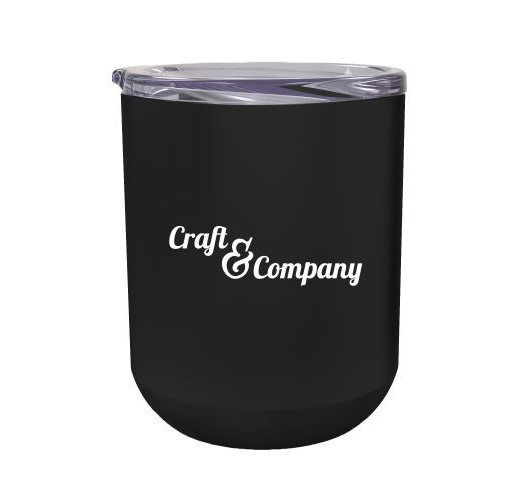 It's time to bring "Marketing Joy" to the masses! At Hasseman Marketing we pride ourselves in providing amazing promotional premiums to customers all over the United States. And frankly, we want to provide the right product to the person for the right situation. It's NOT just about slinging SWAG.
That's why we help you ask the right questions (here are 5 you should ask before your next promotion).
On the other hand, we want to be THE place you look for the best cool products for every occasion. We want to create "Brand-Slams" for you and your organization!
This week the featured product on BrandSLAMS is the 10 oz Lowball Viking Tumbler. This amazing tumbler is is a double wall vacuum sealed tumbler that is sure to keep the hot drinks hot for hours and the cold drinks cold for…well…days. It's amazing. And this size drink works extremely well for the having hot coffee at the office or a cold drink by the pool.
The fact is, this has the functionality and performance of the Yeti drinkware brand, without the price. As you may know, you might spend between $20 and $30 on a brand name item like this. But you can do the 10 oz Lowball Viking Tumbler (with your organizations logo) for only $8.99. You get form. You get function. And you get it at an amazing value.
That's what makes this a true BrandSlam. For more information on this item (or to order now) you can click on this link. But if you want to discuss options or how this fits in with your other promotional campaigns, feel free to reach out to your HMC representative. Don't have one? Email us here and can hook you up!
To make sure you stay on top of all of our content (including the next Brand Slam) make sure to sign up for our VIP newsletter here.