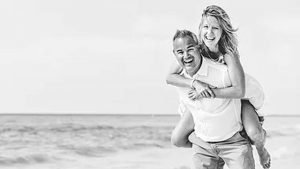 Welcome to the 4th episode of the He Said/She Said Podcast with Hasseman Marketing!  This podcast is designed to give an inside look at projects we are working on and the challenges we are facing!    So listen in and let us know what you think!
On this episode we talk about…
Trending Topics:  This time our "trending topic" has to do with whether or not kids today should go to college!  Is it a sure thing or is it a "hell no?"  Amy and Kirby talk about the idea that we are living in a shifting time when it comes to college.  How do they really feel?  Listen in to find out.
Weekly Whirlwind:  If you have been listening, you know Amy is knee deep in paperwork on the building renovation.  That process continues as we dig into a few details.  Kirby talks a bit about taking the time to "see the people," and the good and bad that creates.  He also gives us a sneak peak about a new hire that's coming to Hasseman Marketing soon.
Question from the Audience:  We did not have a question from the audience this week…so help us.  Let us know if you have any questions you want us to answer next week!
Shout Outs:  Each week we want to give a shout out to an organization or an individual doing good work.  Amy gives a great shout out to a young man serving the community and the country (listen for more details)…and Kirby gives a simple shout out to his youngest daughter Jade.  Why?  Maybe because she helped to get better seats at a concert.  Maybe not.  Listen in to find out.
So that's a wrap!  We will be back…and we will continue to improve.  Any feedback will be welcome as we try to provide you value!  If you want to subscribe you can do that where you normally get podcasts…or you can head here to follow on Soundcloud.