It's time for a tradition like no other! Each week, our very own Jeff Wickerham takes the time to highlight a specific promotional product that he thinks YOU should know about!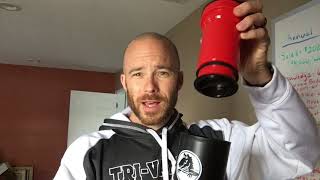 Jeff's pick this week is the Presto – 16 oz. coffee press tumbler. You can have french press coffee on the go!! This item has a mesh filter that leaves the grounds at the bottom as the hot water fills the tumbler. It also comes with a slider lid so your coffee (or tea) doesn't splash while walking or driving. The Presto comes in a matte black body and lid but you can choose a colored coffee press. Colors available are black, blue, light blue, lime, orange, purple, or red.
Stay tuned for next Friday's Jeff's Pick!
Oh…and don't forget to sign up for our VIP Newsletter here.