It's time for a tradition like no other! Each week, our very own Jeff Wickerham takes the time to highlight a specific promotional product that he thinks YOU should know about!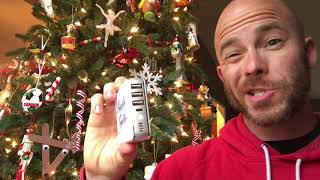 Copy that??? Tenfour. Jeff's pick this week is the Tenfour External Battery Pack. This batery pack is practical and stylish. This high capacity power bank is ready to charge you up!! Loaded with three USB outputs, a 3.1 amp charging speed, and a 10,400 mAh battery capacity, the Tenfour charges up to three devices at once to completion…with room to spare! It's full color imprint area is the perfect space for your brand to make its statement.
Stay tuned for next Friday's Jeff's Pick!
Oh…and don't forget to sign up for our VIP Newsletter here.