20 oz. Viking Tumbler: I love this tumbler because it looks exactly like the name brand Yeti, but doesn't come with the Yeti cost. If you want the name brand, get it. If you want your logo on a product that works just as well and is less expensive, get the Viking!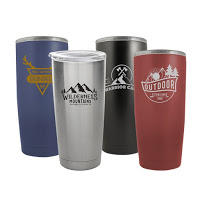 Positive: Keeps drink hot or cold for hours at a great price point Negative: It has an open hole where you drink, so if it turns over, it will spill. 16 oz. Silo Vacuum Tumbler: This vacuum sealed, copper lined tumbler fits nicely in your vehicle's cup holder. Some products have a silicone band around the bottom, which makes it hard to pull out of some cup holders. With the Silo, you're good to go!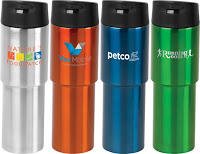 Positive: When you turn this tumbler over, it won't spill. Negative: The internal piece of the lid can be hard to clean
24 oz. Tervis: You want to go name brand? This is it! The 24 oz. Tervis Tumbler offers the hot/cold capabilities while teaming your brand up with Tervis!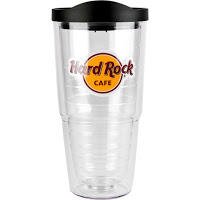 Positive: You can partner your brand with an extremely influential brand.
Negative: You are going to pay for that co-branding, but sometimes its worth it. Want to keep up all the time? Make sure to join our VIP List! Our VIP's get an email with the latest content…and other special offers as well. Join here.